» EA publishes EA MLA annual report
The latest European Co-operation for Accreditation (EA) Multilateral Agreement (EA MLA) report has just been published. The report provides statistical information on the EA MLA, as well as an overview of the key activities completed in 2015 to further develop the MLA coverage and to strengthen the operation of the EA peer evaluation system.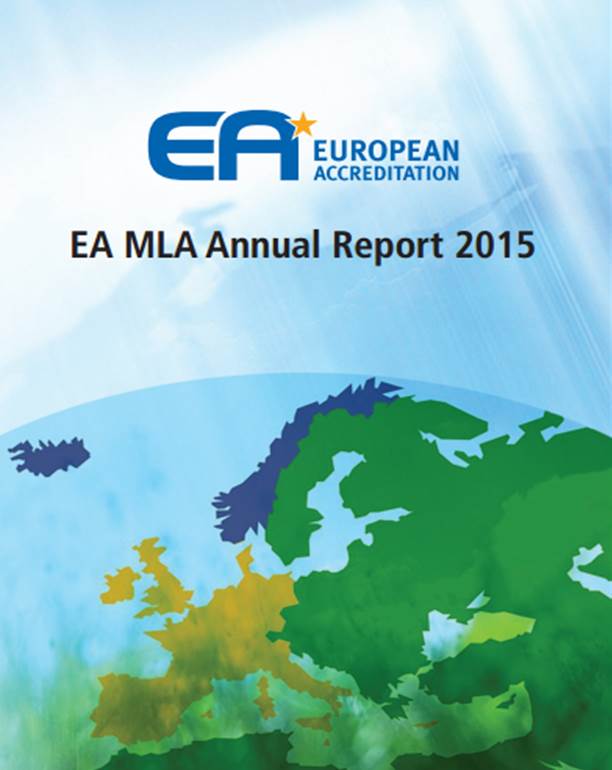 A copy of the report is available for download from the EA website.