» Imaging and Oncology 2016
In Imaging & Oncology 2016 Professor Erika Denton writes about Imaging and 'The Five Year Forward Plan' (P.6 - 9). Within the article, Erika details the importance of ISAS accreditation and compliance to future CQC Inspections; and the national agreement that accreditation for radiology services will be used by commissioners and patients alike when looking for confirmation that a service is being provided to the highest quality. Open here to read this article.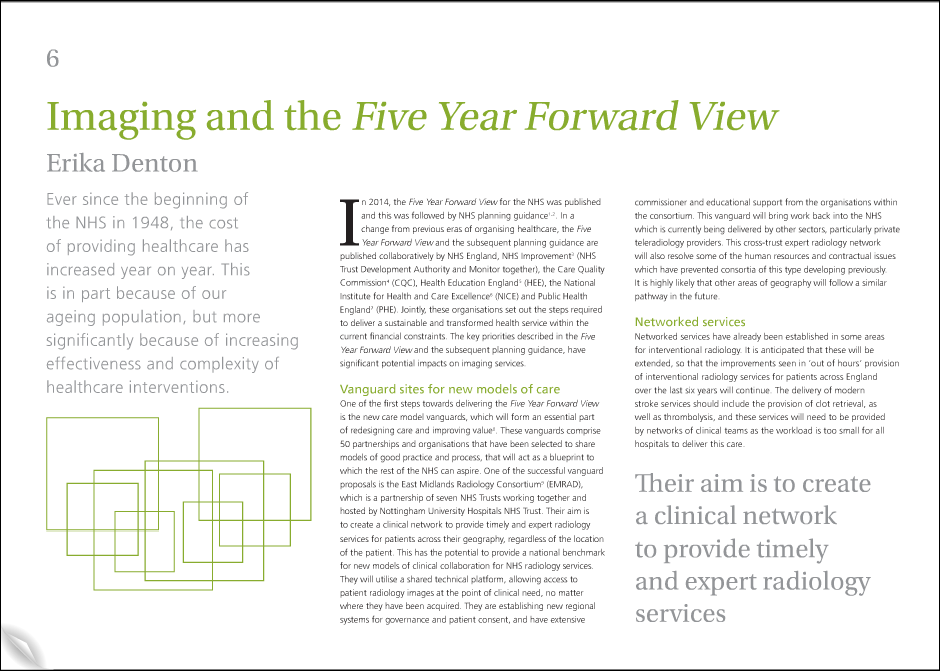 On Pages 40 - 43 Paula Higson discusses the complexity of managing a large NHS Hospital Trust and the ever growing importance of diagnostic imaging within the Trust. Open here to read this article.

You can read these two articles in full within Imaging and Oncology 2016 here