» Latest edition of ISO CASCO News
The latest edition of ISO CASCO news has been published. It includes articles on the forthcoming ISO workshop aimed at promoting standards and accreditation in the insurance sector, results from the 2015 survey of management systems standards, and updates from CASCO working groups.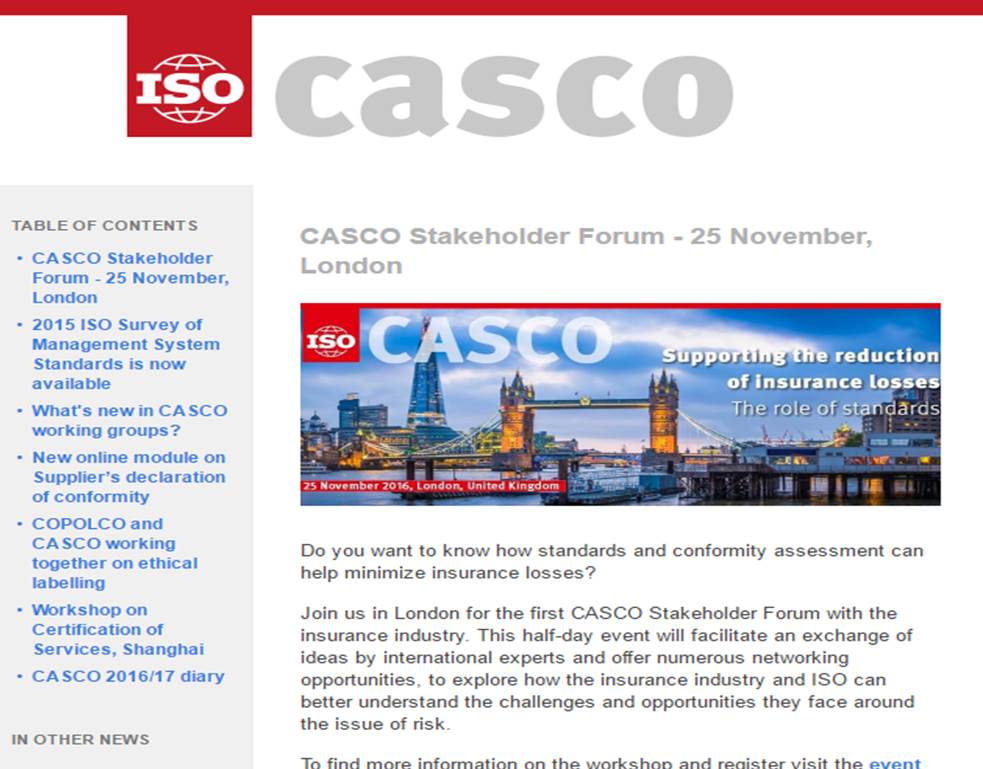 A copy of the newsletter is available from the ISO website.