» BEIS provide further detail on transition from CE markings to UKCA
02 September, 2020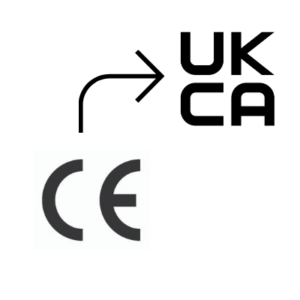 Yesterday the Department for Business, Energy and Industrial Strategy (BEIS) published an update to guidance for using the UK Conformity Assessed (UKCA) mark from the 1st January 2021.
This update provides important information on the transition from CE markings to the UKCA mark now that the UK has left the EU.
There is also guidance on what to do during the transition period, which comes to an end at the close of the year.
The guidance explains that the UKCA marking is the new UK product marking to be used for goods placed on the market in England, Wales and Scotland, covering most goods that would previously have required CE marking.
Additional information is available for goods placed on the Northern Ireland market.
This information will clarify whether you will need to use the new UKCA marking and explains that in most cases the CE marking will be accepted until 1st January 2022, in order to allow businesses time to adjust to these new requirements.
When and how to use the new marking is covered in this guidance, along with rules for using the UKCA image and the ability to download the image.
The required technical documentation is also covered, along with further information around the future use of product markings in the UK, clarifying that from 1st January 2022 the outgoing CE markings will no longer be recognised.