» BSI congratulates UKAS on 25th anniversary
20 October, 2020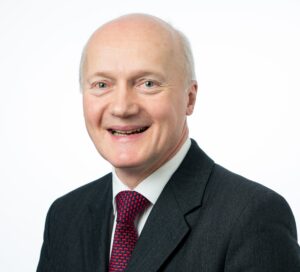 UKAS would like to thank BSI's Director of Standards, Scott Steedman, for his warm words of congratulations as we reach our 25th anniversary.
"Congratulations to everyone at UKAS on the occasion of the twenty-fifth anniversary of your foundation.
At BSI we are proud to work alongside UKAS as fellow proponents of the UK's quality infrastructure (UKQI). The integrity, technical performance and reputation of the UKQI is admired around the world, and together we contribute to economic and social wellbeing, to technological advancement and to trade, both in the UK and globally. We draw great benefit from being able to work with you and share strategic insights.
Accreditation and standardization have always worked hand-in-hand, from the establishment in 1983 of one of UKAS's forerunner services between BSI and government, the National Accreditation Council for Certification Bodies (NACCB), to the foundational international standards underpinning accreditation activity used around the world today. At BSI we are strong advocates for standards and accreditation supporting global trade, economic development, and the international rules-based system. We see it as vital that the UK is well represented in relevant international bodies and the leading role played by UKAS in IAF, ILAC and EA is a significant asset to the UK.
We look forward to continuing our fruitful collaborations for the next quarter century and beyond."