» Chief Scientific Officer's Annual Event: 6 – 7 March 2017, London
10 February, 2017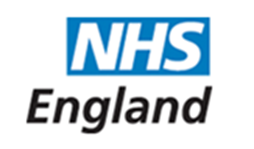 UKAS will presenting at the forthcoming Chief Scientific Officers Annual Event hosted by Professor Sue Hill, Chief Scientific Officer for England and Vivienne Parry, Science Broadcaster. The event will be held on 6 - 7 March 2017 at the Crick Institute in London.
During this 2 day Conference there will be plenty of opportunity to listen to keynote world class speakers and scientific experts in their field.
UKAS will be discussing the accreditation available for scientific and diagnostic services. NHS England has recently outlined its strong position towards accreditation of diagnostic services by publishing a position statement. It remains committed to, and strongly endorses participation of diagnostic services.
NHS England confirms that the CQC has agreed that its inspection teams will take account of accreditation status in their new inspection approach, and that they will also be asking commissioners to consider these schemes as essential when assessing good quality diagnostic services in future.  
A copy of the position statement can be viewed on the NHS England website. 
UKAS accreditation is recognised by the CQC and approved for use within the CQC inspection methodology. NHS England fully support a commissioning system that focuses on the prioritisation of accredited organisations.
Accreditation schemes that will be discussed at the Conference include:
Medical Laboratory Accreditation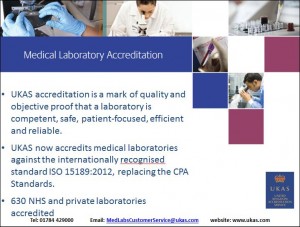 Imaging Services Accreditation Scheme (ISAS)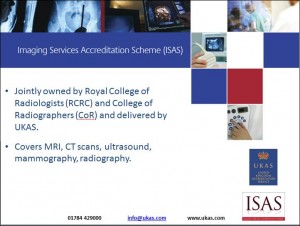 Improving Quality in Physiological Services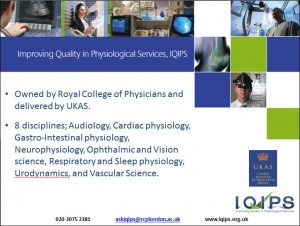 Point of Care Testing