» EA Annual Report published
23 May, 2017
The European Cooperation for Accreditation (EA) has published the 2016 Multilateral Agreement (MLA) Annual report, which provides data and information on the development in the European accreditation infrastructure, and the resource required to maintain the MLA to ensure that the Commission, national regulators and major specifiers continue to have confidence in the system.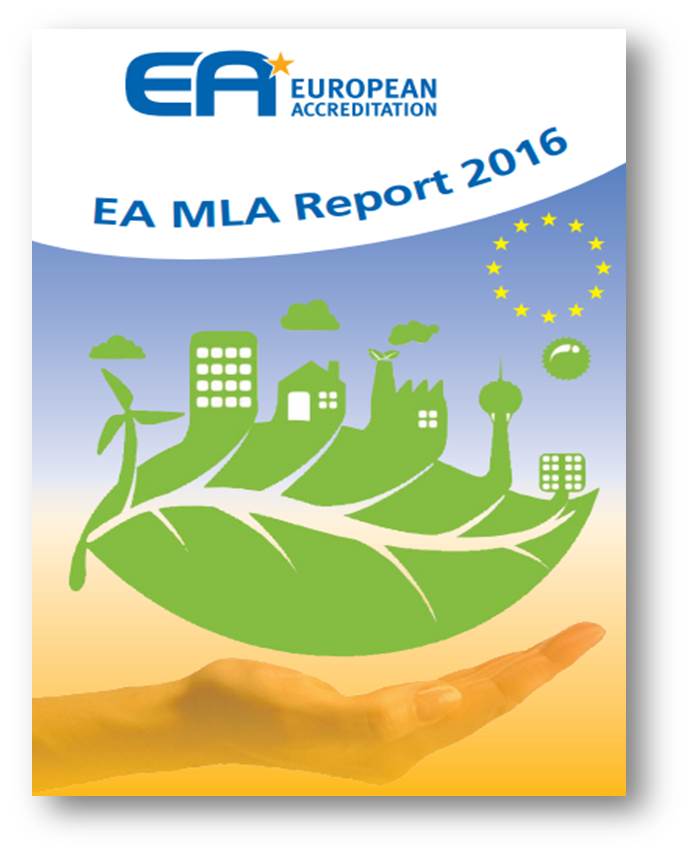 During the year, there have been 19 peer evaluations requiring a total of 1138 mandays of evaluation. EA now counts 38 signatories to the MLA including those through a bilateral agreement. During the year, EA has relied on 101 assigned team members and 12 trainees, 34 MAC Members appointed in the Task Force Groups for the review of PE reports and 11 MAC Management Group members. More than 34450 accreditations were delivered by EA-member national accreditation bodies (NABs) by the end of 2016.
Developments to improve the MLA include developing a new IT system to facilitate online exchanges for peer evaluations, improved monitoring, and a strengthening of interactions with stakeholders such as the U.S. Nuclear Energy Institute and the U.S. Nuclear Regulatory Commission.
A copy of the report can be downloaded from the EA website.