» Eurochem to host Proficiency Testing Workshop
08 February, 2017
Eurochem, supported by ILAC, is hosting a workshop on Proficiency Testing in Analytical Chemistry, Microbiology and Laboratory Medicine in October in Portorož, Slovenia.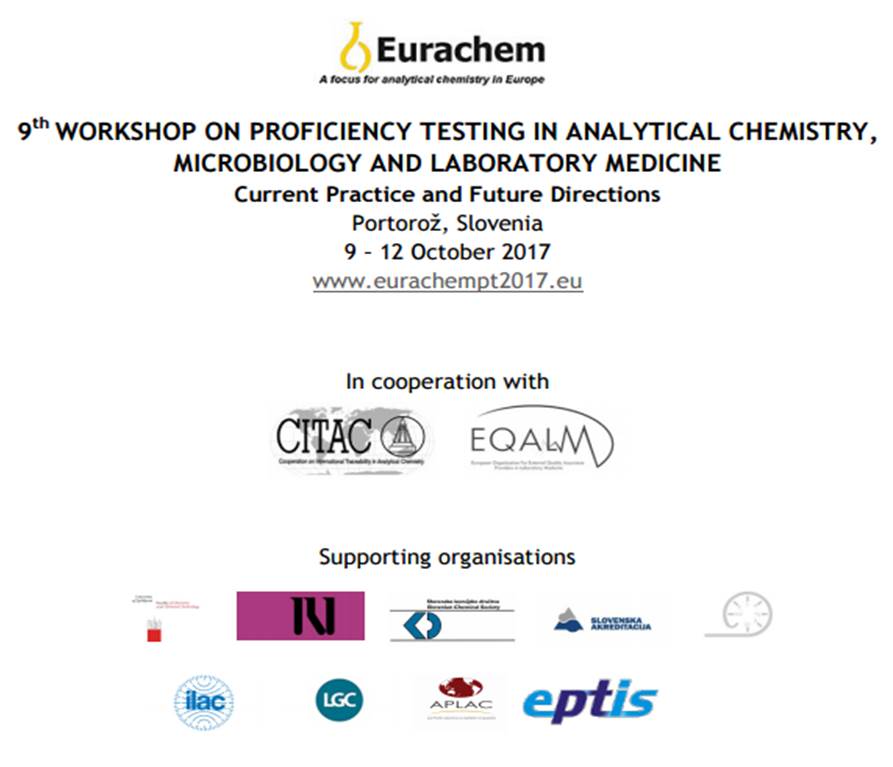 The main topics will include:
The importance of interpretative PT schemes
Changes to PTs in developing countries over the last ten years
Traditional vs virtual PT items
Implementing ISO/IEC 17043 for sampling PTs
Experience of the implementation of EA-4/18
Use and treatment of measurement uncertainty in PT schemes
The workshop will be of interest to PT providers, Accreditation Bodies, and users of PT services. Register your interest on the Eurochem website.