» Healthcare Science week – promoting NHS scientists
08 March, 2018
Healthcare Science week is an annual week of celebration and awareness-raising set up to educate and inspire the scientific workforce of the future, and to promote the role that scientists play in patient care and treatment. It takes place from 9-18 March alongside British Science Week.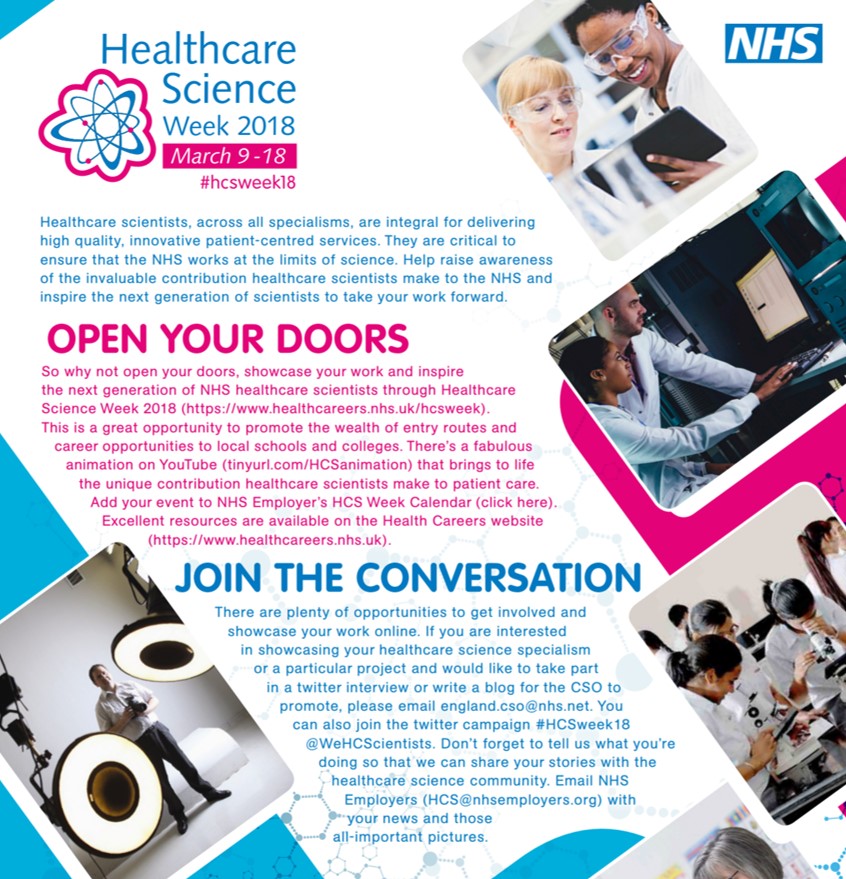 Although scientists make up only 5% of the workforce, they carry out over 1 billion diagnostic tests every year, contributing to 80% of all diagnoses. UKAS accredits many of the services where scientists work such as pathology laboratories, medical physics and clinical engineering, imaging services and physiological services. UKAS is highly supportive of Healthcare Science week as accreditation plays a supporting role in recognising the competence of diagnostic services. 
This short animation introduces the role of NHS Scientists. 
Further information is available on the NHS Employers website. http://www.nhsemployers.org/hcsweek17