» Heart Rhythm Congress 1- 4 October 2017, Birmingham
05 June, 2017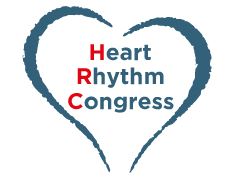 The Heart Rhythm Congress (HRC) will be taking place between 1 - 4 October 2017 at the ICC in Birmingham. It is the largest heart rhythm event in the UK, providing an unrivalled opportunity for health care professionals interested in the management of arrhythmias to share effective practice, show case innovation, learn about latest developments and network with UK & international delegates.
UKAS will be exhibiting at HRC 2017 to showcase the Improving Quality in Physiological Services (IQIPS) Scheme which is a professionally-led assessment and accreditation programme that is designed to help healthcare organisations ensure that patients receive consistently high quality service, tests, examinations and procedures delivered by competent staff working in safe environments. 
As of April 1st 2017 the United Kingdom Accreditation Service (UKAS) assumed full responsibility for the management and delivery of the IQIPS accreditation scheme.  Prior to that date, the scheme was jointly managed by the Royal College of Physicians.  This change in management was made to streamline the approach to preparation for assessments, and also on-going maintenance of accreditation for all IQIPS customer organisations. The IQIPS standard will continue to be developed and owned by the professional bodies that represent the eight recognised physiology disciplines; audiology, cardiac physiology, gastro-intestinal physiology, neurophysiology, ophthalmic and vision science, respiratory and sleep physiology, urodynamics and vascular science.   
UKAS accreditation against the IQIPS standard is fully endorsed by NHS England as it provides an essential framework for organisations that deliver those services to engage with NHS England objectives. This endorsement is confirmed in the NHS England position statement published in October 2016:
"We fully support a commissioning system focus on the prioritisation of accredited diagnostic services. We are confident that with continued resolute focus, accreditation will become the baseline standard for diagnostic services across the NHS in England."
To find out more about the IQIPS scheme do come and visit us on stand B21. 
If you would like to attend, registration information can be found at www.heartrhythmcongress.org