» IAF and ISO joint statement
13 September, 2017
IAF and the International Organization for Standardization (ISO) have published a joint statement to note that 15 September 2017 marks one year before all organisations certified to the 2008 version of the quality management system standard ISO 9001 and the 2004 version of the environmental management system standard ISO 14001 need to have been re-certified to the 2015 versions of these two standards.
A copy of the joint statement is available from the ISO website.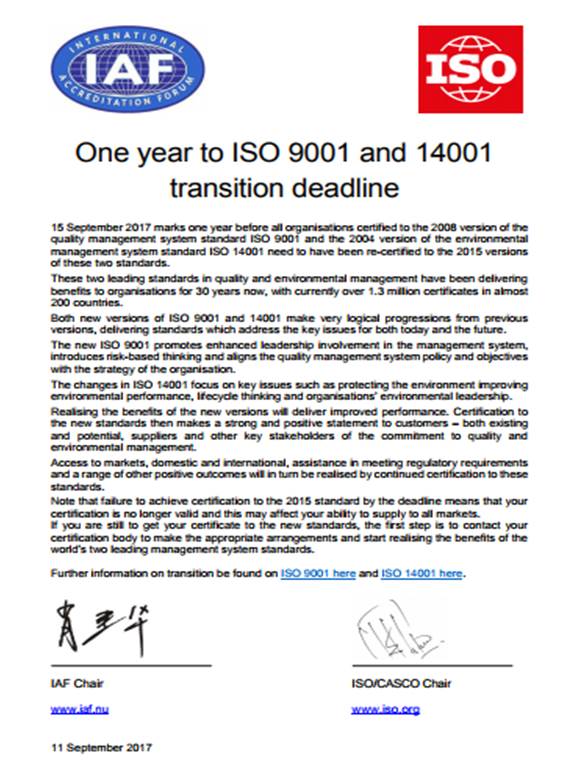 If your business or organisation is still to get your certificate to the new standards, the first step is to contact your certification body to make the appropriate arrangements and start realising the benefits of the world's two leading management system standards.
Further information on transition be found on ISO 9001 here and ISO 14001 here.