» ISO workshop – Reducing Insurance Losses
28 July, 2016
ISO will be hosting a workshop in London on 25th November to promote the use of standards and accreditation to the insurance industry.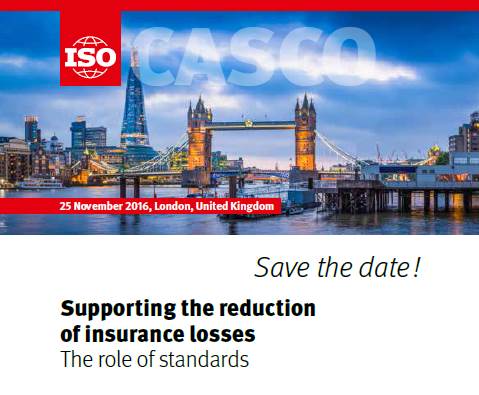 The management of risk is at the heart of both, the insurance industry and ISO standards, and in particular conformity assessment. This event will explore how these two groups can better understand the issues and opportunities they face, exploring the potential for closer mutual efforts to deliver greater benefits.
The workshop is aimed at being an interactive, debate-led event, with most of the leading insurers expected to attend. The workshop may interest UKAS stakeholders and members. 
Download the flyer for more information or contact Anna Koroleva at koroleva@iso.org
Further details is available on a dedicated microsite on the ISO website.