» National Diagnostics Forum 2018
31 January, 2018
The National Diagnostics Forum will cover best practice from across the NHS diagnostic pathway, and provide the opportunity to learn how to drive forward standards for diagnostics teams, whether you manage a pathway or work specifically in one diagnostic area. The morning sessions will offer practical approaches to the biggest challenges with educational presentations covering capacity and demand, how to develop your current workforce as well as giving you a chance to benchmark on a national level. There will then be given a choice of 4 afternoon workstreams; Radiology, Nuclear Medicine, Audiology or Cardiac Physiology.
UKAS will be hosting a number of sessions to share practical tips for how to progress through the accreditation process, with particular focus on accreditation for imaging departments and physiological diagnostic services. 
A copy of the agenda and registration details can be accessed here.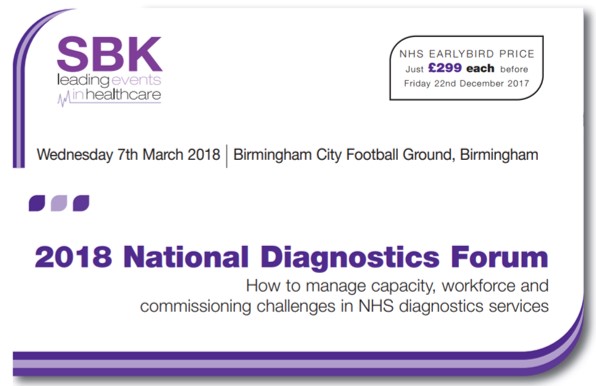 Further information: