» NHS Confederation Conference 2016
24 May, 2016
The NHS Confederation annual conference and exhibition is the main event for senior NHS leaders, involving all parts of the health and care system. The event attracts significant attention and there are many opportunities for UKAS to be visible to senior commissioners and NHS Chief Executives.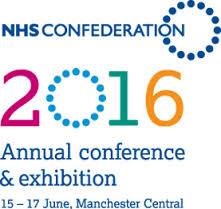 UKAS is grateful to NHS England, which has offered UKAS and the Royal College of Physicians the opportunity to share its stand (30b). The conference will provide UKAS with an avenue to promote ISAS, IQIPS, Adult Care home inspection, and pathology accreditation.
Further information about the exhibition can be found on the NHS Confederation site.
For further information about UKAS accreditation in the Health and Social Care sector: