» POCT Connectivity National Networking Forum
09 August, 2017
UKAS will be exhibiting at the POCT Connectivity National Networking Forum to share how accreditation of POCT allows providers to demonstrate that they comply with defined standards and best practice. It provides assurance of the competence of the service, reduces risk and can act as a leverage for change or service improvement.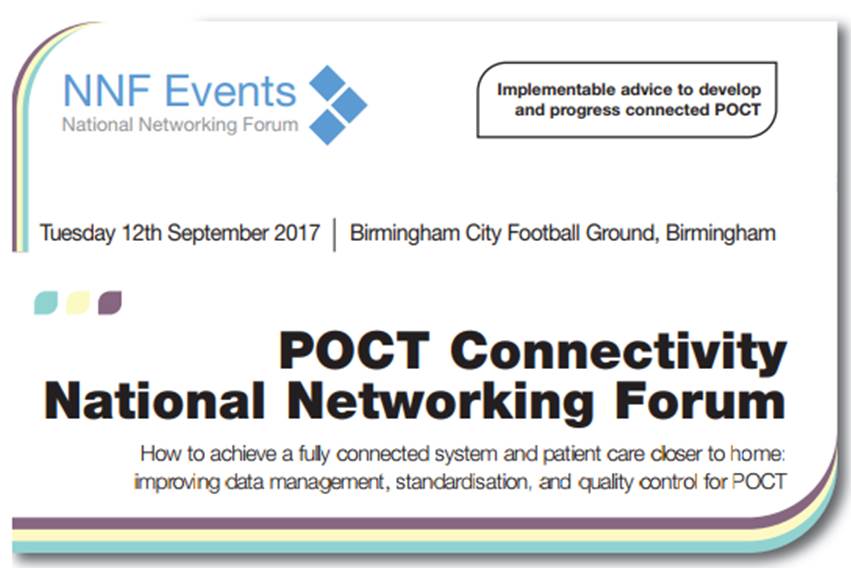 UKAS accredits POCT when it is carried out in hospitals, clinics and by healthcare organisations providing ambulatory care. 
The event will take place on Tuesday 12th September 2017 at Birmingham City Football Ground. 
The agenda and registration details are available on the event website. 
Further information about the accreditation of POCT services are available in this brochure.