» Promoting UKAS in the Construction sector
19 July, 2016
The Construction Products Association (CPA) is the leading trade association to promote and campaign for construction product manufacturers and distributors. Its members are either manufacturers or distributors of construction products and materials in the UK, including many product-specific trade associations which themselves represent over 20,000 SME's and family-run businesses.  Altogether, the CPA represents approximately 85% of the UK's £50 billion industry.
In order to support CPA members, it has published access to the UKAS directory of accredited organisations on the CPA website. This will ensure that its members have access to a competent evaluation body when they require testing, calibration, inspection or certification services. 
The UKAS section of the CPA website can be found under the 'Services for Members' tab.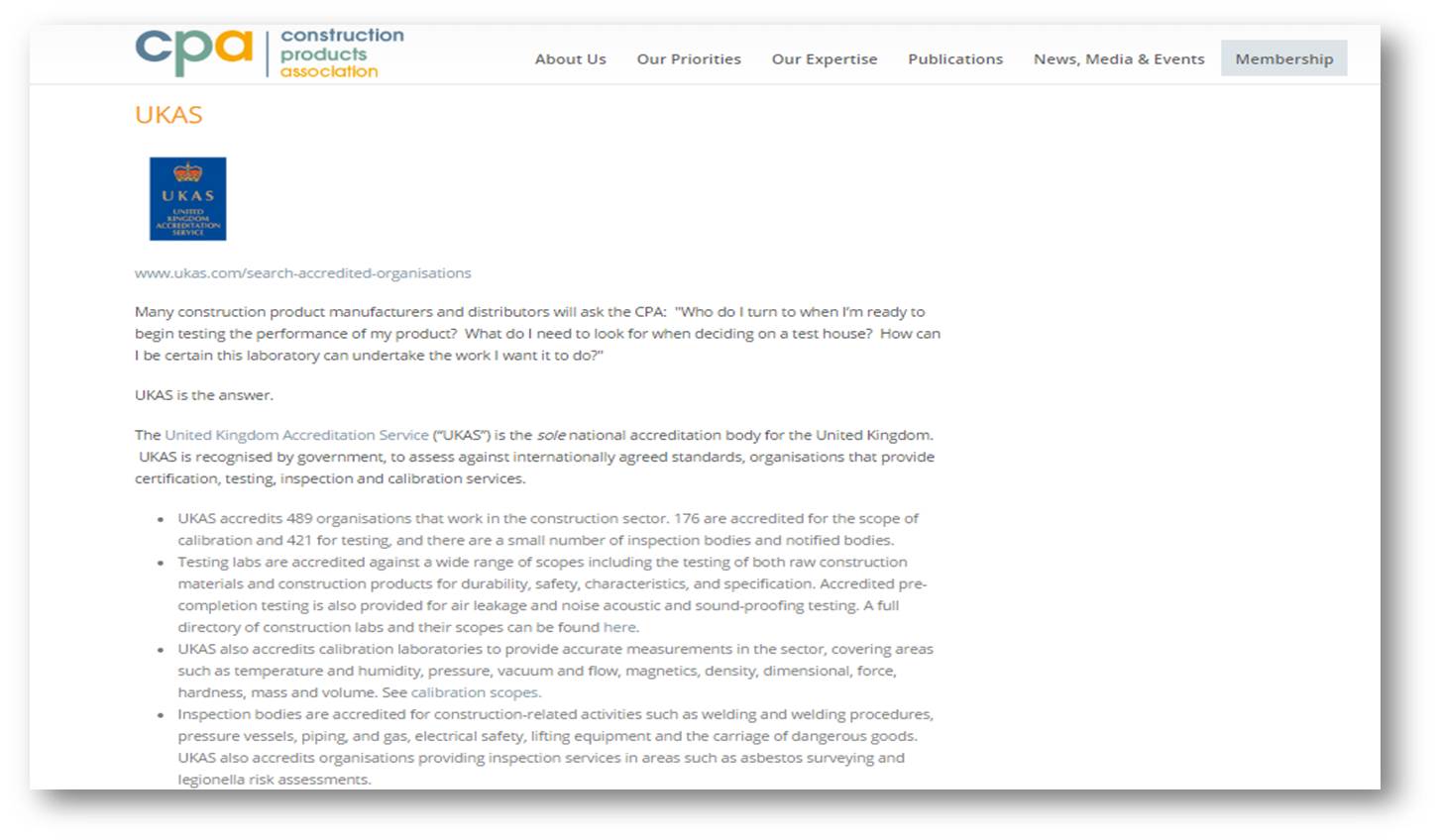 UKAS will also present at the next CPA Technical Forum which is attended by the large manufacturers and distributors, as well as the CPA's trade association members. UKAS' Chairman, Lord Lindsay, will also host a CPA-sponsored Parliamentary session later in the year.