» Research and Innovation Conference
18 May, 2018
UKAS will be exhibiting at the 2018 Research and Innovation Conference & Exhibition on Tuesday 26th June in the Ricoh Arena, Coventry, to promote the value of accreditation for testing and calibration laboratories.  
UKAS will be meeting players from industries such as Biotech, Chemical, Energy & Environment, Food & Agriculture, Health, ICT, Life sciences, MedTech, Pharma and Transport.
Please find the programme available here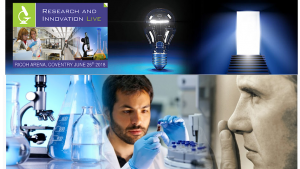 We are looking forward to this opportunity in engaging with our customers and organisations with interest in UKAS Accreditation. 
Further information:
Click here for information on getting Accredited
Click here on the benefits of Accreditation
Click here for the costs of Accreditation
 Please email communications@ukas.com for any further queries you may have.