» Testing Times for Asbestos – the benefits of accreditation
09 March, 2015
Gully Howard Technical Limited is a chartered surveying company based in Portsmouth.  Established in 2004, it now employs 10 staff, the vast majority of which are highly qualified surveyors and lab technicians.  A main part of Gully Howard's business relates to surveying, air testing and sample analysis of asbestos.
 Surveying and testing for asbestos is a serious issue.  Jonathan Grant, Gully Howard's Managing Director said.  "Approximately 4000 people die every year of asbestos related diseases.  The government is hoping to reduce that number to zero in the near future.  The regulations in this area mean that anyone who is in control of the maintenance of an industrial facility has a duty to manage asbestos.  Part of that process is actually having a survey carried out, and the materials tested, which is where we come in."
 Far from being yesterday's news, asbestos has a legacy that is set to continue for many years to come.  Grant said "Years ago we thought asbestos was brilliant, as it was highly resistant to heat and chemicals.  So it was added to something like 3000 different products, such as spray insulation for metal girders, lagging insulation board, wall panels, tiling materials – the list just goes on and on.  Unfortunately, it wasn't until many years later that we found out just how dangerous this substance can be.  The use of asbestos in building materials wasn't finally banned until 1999, so any building constructed prior to that could have asbestos in it.  This isn't necessarily a problem, provided the asbestos is located, managed, maintained then removed when appropriate."
Why become accredited?
Applying for UKAS accreditation was an obvious choice for Gully Howard, as Grant explains.  "For the air testing and asbestos bulk sample analysis testing that we do it's actually a legal requirement to be UKAS accredited to ISO 17025.  Without that accreditation you cannot enter the market."
 Beyond satisfying the legal requirements, accreditation has also made Gully Howard a more attractive proposition for potential clients.  Grant continues.  "You don't have to be accredited for the asbestos surveying side of our business.  However, our clients tend to look for accreditation by UKAS anyway, as it means that a number of checks have already been performed in a rigorous way by an independent external organisation.  Not only does this give them confidence in your abilities, it also saves them time and expense in performing those checks themselves."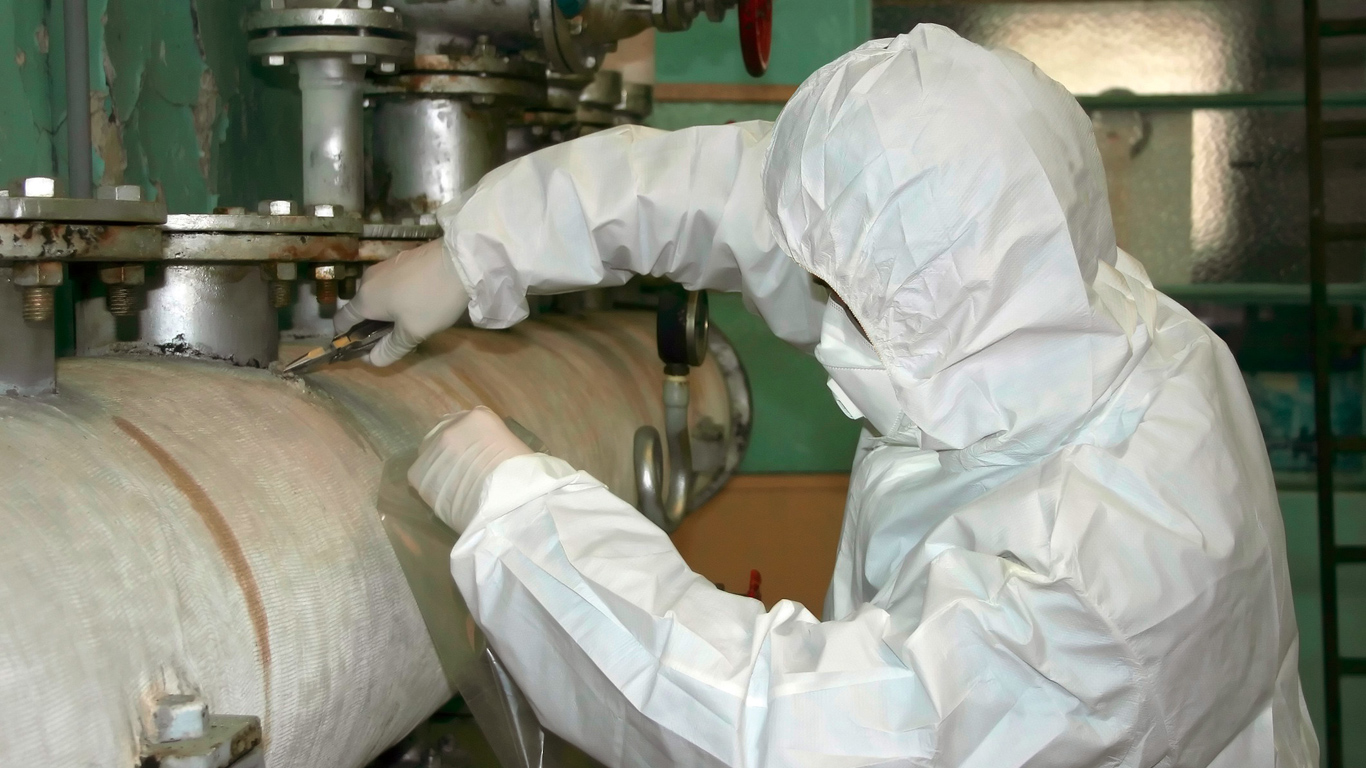 The customer's perspective
Despite being a relatively small business, Gully Howard boasts an impressive client list, which includes local authorities, NHS trusts, as well as several private clients.  One major client is Hampshire County Council, and Grant is under no illusions as to the important part accreditation played in opening up that public sector market.  He said.  "There is no way that we would have had Hampshire County Council as our client unless we were UKAS-accredited."
 Glen Taylor is Head of Scientific Services for Hampshire Country Council.  He is specifically responsible for managing asbestos in the council's portfolio of 7,300 buildings, which includes some 600 schools and other education related buildings.  This is no mean feat, as Taylor explains.  "With over 7000 buildings, merely updating the asbestos registers and undertaking annual asbestos re-assessments is a massive task.  We therefore use other specialist organisations to assist us, which are chosen very carefully."
 The greater confidence generated by using the services of a UKAS accredited company is at the heart of the purchaser's decision making process.  Taylor continues.  "The reasons why we would chose a UKAS-accredited organisation over a non-accredited organisation are many fold.  Firstly, as a purchaser it is essential that you get what you ask for first time, as the cost of reworking can be phenomenal.  We see quality assurance schemes such as UKAS accreditation as a way of guaranteeing that the organisations we use know what they are doing.  Secondly, a county council will jealously guard its reputation and the health & safety of children and other occupants of its buildings.  Therefore every organisation we use has to be carefully vetted.  Accreditation by UKAS provides us with the requisite proof that the organisation has been checked and verified to the appropriate standard by an independent external party."
Business Efficiency
Outside of the industry, it is all too easy for people to forget that a laboratory is also a business too.  Rather than being a burden on the day-to-day operations of a business, the process of achieving UKAS accreditation can actually help the business become more efficient.  Grant said.  "Whilst implementing accreditation does take a little bit of investment in the first instance, the returns you get on that are huge.  Beyond the fact that some of clients require us to be accredited in the first place, we find the process of accreditation itself very useful.  It allows us to stop focusing on simply getting product, in this case test results, out of the door.  By taking a step back and really looking at what you're doing, you find that you can often make several improvements to streamline the processes.  You might find that you're doing the same thing in two or more different ways, or repeating a process unnecessarily."
 Grant concluded.  "Accreditation also reminds you of the simple but often overlooked things, such as asking for customer feedback.  In our experience, the accreditation process makes a significant difference to the business, both from a customer's point of view and with internal efficiencies."