» The 25th RCR Annual Scientific Meeting 11 – 13 September 2017, ACC Liverpool
07 February, 2017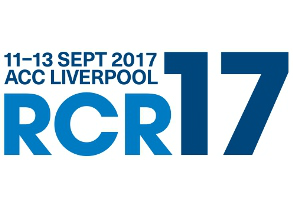 The 25th RCR Annual Scientific Meeting (ASM) is taking place on the 11 - 13 September at the ACC Liverpool.  This is a national conference providing high quality education and leading edge research presentations on radiology and oncology. 
UKAS will be attending the Conference and will be promoting the uptake of ISAS accreditation. UKAS has been licensed by The Royal College of Radiologists  and the College of Radiographers  to manage and deliver ISAS.
ISAS is a patient-focussed assessment and accreditation programme that is designed to help diagnostic imaging services ensure that their patients consistently receive high quality services, delivered by competent staff working in safe environments. ISAS is the only nationally recognised accreditation scheme available for diagnostic imaging services in the UK. 
NHS England has recently outlined its strong position towards accreditation of diagnostic services by publishing a position statement. It remains committed to, and strongly endorses participation of diagnostic services in the ISAS programme.
NHS England confirms that the CQC has agreed that its inspection teams will take account of accreditation status in their new inspection approach, and that they will also be asking commissioners to consider these schemes as essential when assessing good quality diagnostic services in future.  
A copy of the position statement can be viewed on the NHS England website. 
UKAS assesses imaging services against the ISAS Standard and ensures that required standards are maintained through regular monitoring. An enhanced package of pre-application support is available to all services, as well as an optional staged pathway to accreditation during the initial assessment. 
To find out more about ISAS do come and visit us at the Conference.