3 mins read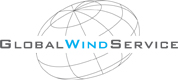 UKAS talks to Martin Roberts of Global Wind Services on their journey to accreditation and the importance of accreditation in the development of clean energy.
The current COP26 conference highlights the government's increasing focus on the practical solutions that will aid the realisation of ambitious environmental objectives, culminating in the achievement of net zero carbon emissions in the UK by the year 2050.
With the 'why' and the 'when' firmly established in the dialogue surrounding these issues, much attention is now being paid to the 'how' element in this equation, and vast resources are expanded on finding new methods of circumventing the UK's ingrained reliance on non-renewable energy sources.
Such conundrums have the effect of driving innovation at a rapid rate, as we are all aware of the urgency associated with reaching this target, and exactly what is at stake should we fail. Innovation in sustainable energy has ramped up as the sector aims to deliver practical solutions that are affordable for mass use and meet required service levels.
While rapid innovation and the roll-out of increased sustainable energy options is to be encouraged, it is equally vital that the installation and implementation of this technology is underpinned by suitable quality assurance methods in line with appropriate current industry standards.
This type of assurance is at the heart of what Global Wind Service UK Ltd. (GWS) provides. GWS offers full-scope statutory inspection services for all types of wind farms and wind farm projects.
In October 2021, GWS cemented the assurance in the validity, reliability and quality of their inspection services by achieving accreditation to ISO/IEC 17020.
GWS' UK Area Manager, Martin Roberts, explains why the accreditation is so important.
"Safety is our leading value at GWS, and the continual improvement of safety is something we will not compromise on. As the demand for innovation in this sector increases year-on-year, we are committed to ensuring that installations inspected by us are always entirely safe and to standard."
While accreditation is new to GWS, Martin has prior experience of working in an accredited environment, if not the application process itself. Martin explained that as a Danish organisation, while GWS had a lot of documentation and processes in place, not all of this could be made to fit the UKAS process, which encouraged them to go 'back to basics.'
"GWS had made a strategic business decision to apply for UKAS accreditation, as to hold the accreditation considerably broadened the commercial opportunities we were able to apply for. Due to the importance of this project, we were prepared to apply the appropriate level of resource, including a dedicated external consultant and pre-assessment visit from UKAS."
Martin also clarified that the UKAS accreditation was an important identifier of quality. "It is simple enough to set up an inspection body, but to have a UKAS accredited inspection body is another matter entirely. Having achieved this, our customers – wherever they may be in the world, can be sure that GWS provides a reliable and high-quality service."
"We have found a number of benefits to accreditation. Through the centralised Management System, all relevant documentation is well organised and categorised, meaning anyone (even new starters) can easily find what they need. The most important driver to accreditation to an organisation such as ours, which is founded on principles of safety, innovation and the delivery of clean energy, is the assurance that quality and safety are underpinned by appropriate international standards."