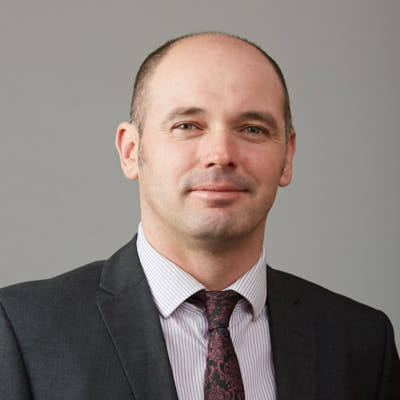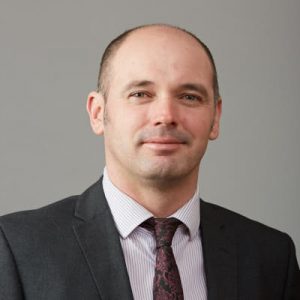 Peter is an Assessment Manager working in the Asbestos Team that forms part of the Agri-Food, Life Sciences and Asbestos (AFLA) section, which was combined with UKAS' Chemistry and Life Sciences sections earlier this year as part of our Service Improvement Program.
Peter graduated with a Geography degree and a strong interest in Environmental Science, intent on pursuing a career that would not see him stuck in an office.
Before coming to UKAS, Peter worked for a number of years as a Quality Manager at a leading Asbestos Consultancy, joining us as an external technical assessor in 2014.
A year later Peter came on board with UKAS as a permanent member of staff because it gave him the opportunity to meet a wide range of people and, critically, gave him the chance to help drive quality forward.
"One of the nicest aspects of the job, certainly the most rewarding, is being able to help people improve their organisations.  Better still is the chance to visit them year-on-year and see how these improvements translate into growth and success."
In pre-COVID times, Peter was able to travel to customers, conducting visits and assessments on-site approximately 2-3 times a week.  Since lockdown Peter is conducting an assessment per week and while these remote assessments have been critical in allowing companies to retain their accreditation, Peter looks forward to being able to see people again!
"The last few months have shown us that remote assessment certainly has the potential to play an ongoing role in how UKAS operates, however for the Asbestos Team, it will be critical to re-introduce an on-site element and we are currently finalising how we can return to this in a way that is safe for all parties."
Peter also enjoys being part of the Asbestos Team, where it is possible to share experience and expertise, whilst ensuring a consistency of approach in an area in which grey areas are an inevitability.
"Ultimately we always have the Standards and Guidance documents to refer to and these documents are excellent for ensuring uniformity during the assessment process.  Where there are questions that aren't entirely answered by these resources, I rely on my experience, the shared knowledge of my team and, of course, collaboration with UKAS' clients."
When asked about how Peter views the future of accreditation in his area, he sees technology playing an increasingly important role.
"As we learn from our experience with COVID-19 it will be necessary to work towards a blend of remote and on-site assessment, which I believe could make the process more efficient.  Technological improvements will enable this to happen whilst enhancing the robustness of remote work."
Currently Peter is working on a development project regarding surveying of land for asbestos contamination. The aim of the project is to standardise an approach to the surveying of land for asbestos by ensuring that the processes are robustly reviewed to give confidence in the survey techniques and supporting quality management system. Peter is also undertaking training to join our Training division, where he will be able to pass on his skills and knowledge to those interested in learning more about ISO 17025.
In Peter's spare time he enjoys trail/fell running, road cycling and walking.  He has a wife and three young daughters who keep him busy, especially during the lockdown.