» Step 1 – Getting Started
Getting Started
Pre-Application Preparation
Register with UKAS for 'The Refundable Package'. This gives you access to the 'Traffic Light Ready' (TLR) online self-assessment system and two delegate places on the one-day 'Preparation for Accreditation Workshop'. Any fee paid for this support package is fully refunded, if you formally apply for accreditation within 12 months.
Join the LinkedIn group to network and share with other organisations/services going through the assessment and accreditation process.
Set up an internal core multi-disciplinary project group to undertake your self-assessment to look at what you already have in relation to what the standard requires you to have in place
Use the TLR online system to carry out a gap analysis to identify areas that need addressing.
Use the information from the gap analysis to prepare a project plan – actions, responsibilities, timelines and resources.
Consider who will co-ordinate and manage the development work identified – if necessary use the guidance available within the TLR system to write your business case.
If possible, assign a project lead with quality management experience who has time to dedicate to working on your implementation project.
In line with your project plan review and update documents that describe your current ways of working (local policies, procedures and record keeping arrangements), conduct regular audits, raise awareness and train/re-train staff as necessary.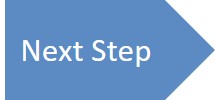 Further information