» The Role of the Independent Technical Assessor
The Role of the Independent Technical Assessor
The United Kingdom Accreditation Service (UKAS) is the sole national accreditation body recognised by government to assess, against internationally agreed standards, organisations that provide conformity assessment activities including certification, testing, inspection and calibration services.
UKAS follows a clearly defined and detailed process to reach accreditation decisions. A key element of the process is to carry out an assessment aimed at determining the technical competence and capability of an organisation to undertake a defined scope of activities.
Independent Technical Assessors and Their Attributes
UKAS assessments are carried out by teams which include independent technical assessors
(called Technical Assessors or Experts)
who have proven technical competence in the relevant specialism and/or sector of the organisation.  Our Independent Technical Assessors are essential to the assessment process, as they provide the support needed to assess technical competence and capability within the organisation. This includes validity of technical operations, appropriateness of equipment and competence of staff. Independent Technical Assessors must have, and be able to maintain, a strong comprehensive working knowledge of:
The processes or techniques they are assessing
The type of business processes and systems relevant to the organisation being assessed
The underlying principles surrounding quality assurance and quality management
They also need to be well organised and presented, possess excellent interpersonal skills, and be able to communicate with staff and management at all levels. They should be able to report accurately and concisely both verbally and in writing and be able to provide empathic feedback where required.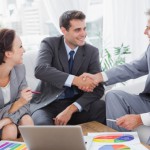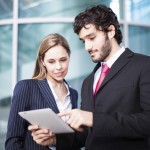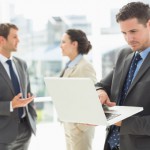 Availability of Work & Payment
Our Independent Technical Assessors are offered work with UKAS on a third party sub-contract basis.  The quantity of work available depends on the needs of the business and UKAS cannot guarantee an amount of work to be offered.  Payment is made on the basis of a daily fee and includes preparation and post-visit activities as well as on-site assessments.
Independent Technical Assessors must hold appropriate Professional Indemnity and Public Liability insurance cover of normally at least £1 million each.
Training is provided in the relevant accreditation standards and once trained and authorised as competent UKAS will pay an agreed rate for work undertaken. Where travel and subsistence is reasonably required this will be reimbursed in accordance with HMRC guidelines.  An agreement will need to be signed prior to services being used.