» UK Quality Infrastructure (UKQI)

Introducing the UK Quality Infrastructure and how it can benefit developing and transition economies
The UKQI comprises BSI (British Standards Institution) NMRO (National Measurement and Regulation Office), NPL (National Physical Laboratory) and UKAS (United Kingdom Accreditation Service .
These institutions oversee standardization, testing and measurement, certification, and accreditation in the UK as part of the UK's National Quality Infrastructure.
Standardization – creates the national and international standards that specify how things should be made and done in a way that is mutually acceptable.
Testing and measurement – implementation of specifications and standards to ensure validity and consistency.
Certification – ensures that those who use standards and codes are applying them in the right way.
Accreditation – ensures that those who carry out testing, certification and inspection are competent to do so.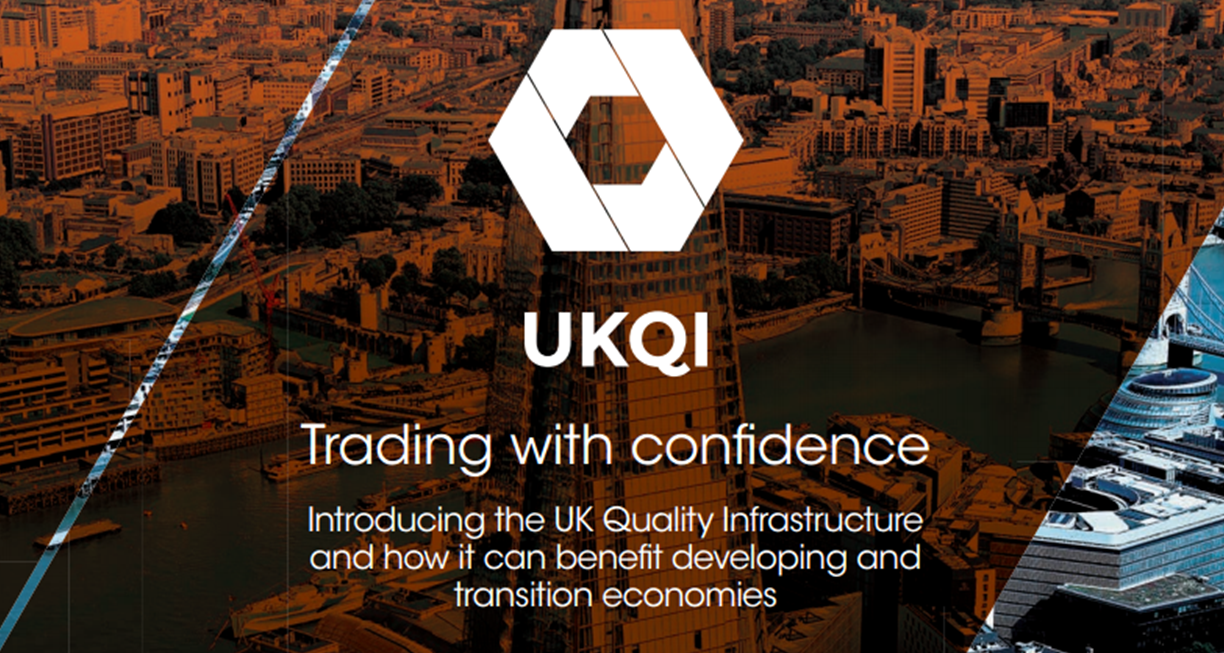 Services offered by UKQI
UKQI partners provide a comprehensive range of consultancy services to overseas governments wanting to build the capacity of their own National Quality Infrastructure. This includes:
Capacity building services
Needs analysis in order to target the intervention in the most efficient and effective way
Legislative review and advice on how the regulatory framework can be improved
Consultancy and training
Technical assistance covering standards, accreditation, metrology and quality assessment
The UKQI also offers a range of specialist services.
Contact us
To find out more about the work of the UKQI and to read case studies, please visit UKQI website