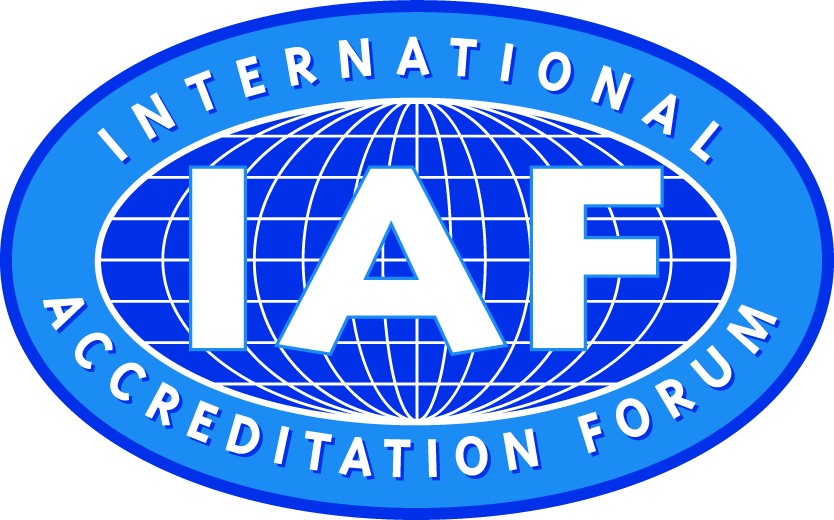 The International Accreditation Forum (IAF) is the world association of Conformity Assessment Accreditation Bodies. Its main function is to develop a world-wide program of conformity assessment which will promote the elimination of non-tariff barriers to trade.
IAF membership includes accreditation bodies from all parts of the world, industry representatives and accredited certification bodies.
IAF's objectives include facilitating trade and commerce, in accordance with World Trade Organisation policies, by establishing a Multilateral Mutual Recognition Arrangement (MLA) based on the equivalence of accreditation programmes operated by accreditation body members, verified through peer review among those accreditation body members.
UKAS is a signatory to the following scope:
Main scopes
Management system certification - ISO/IEC 17021
Product certification - ISO/IEC 17065 - 09 Oct 2004
Certification of Persons - ISO/IEC 17024
Sub scopes
Level 4
Product: GlobalG.A.P. IFA General Regulations - 22 May 2014
Level 5
MS: ISO 9001 - 22 Jan 1998
MS: ISO 14001 - 09 Oct 2004
Product: GlobalG.A.P. IFA CPCCs - 22 May 2014
View UKAS IAF MLA Certificate.
Further information: