» Accreditation: Putting safety and interoperability on the right track
02 November, 2017
Ricardo plc is a global engineering and environmental consultancy, specialising in the transport and energy sectors.  The combination of two EU directives make it mandatory for organisations assessing the interoperability and safety of rail systems within the European rail sector to be accredited by a recognised national accreditation body, such as UKAS.
Independence and impartiality are two of the key pre-requisites for holding UKAS accredited conformity assessment.  So, when Ricardo plc acquired the rail certification and inspection business of Lloyd's Register in 2015, a separate entity was needed for Ricardo to become UKAS accredited and continue to deliver the acquired project portfolio.  Ricardo Certification UK Ltd was created in 2015 and in 2016 achieved accreditation to allow it to deliver against the required rail directives and became the first independent assurance provider operating in the rail market to offer a UKAS accredited independent safety assessment service.
Ricardo Certification holds UKAS accreditation across a wide range of domains, including being a Notified Body, Designated Body and Assessment Body.  Together, these UKAS accreditations mean Ricardo Certification can perform a number of roles on any rail project that is required to comply with the relevant European Directives and related international and national technical standards and rules.  The accreditation also covers Railway Product Certification services.  Richard Gibney, Certification Director, said: "Many of the larger rail projects we're involved in take several years to complete, with the notified, designated and assessment bodies being appointed at the beginning for the duration of the project.  All of the projects' stakeholders are keen to maintain consistency and avoid having to re-conduct previously completed assessments when a new body is appointed.  It was vital that Ricardo Certification achieved UKAS accreditation so that it could continue to work on the projects that Lloyd's Register had started."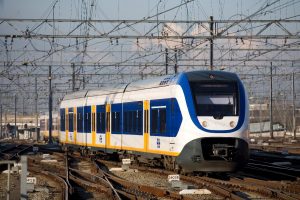 Ricardo Certification assists Netherlands rail operator NS with certification of changes to the Sprinter Light Train fleet
Transitioning benefits
The transition from Lloyds Register to Ricardo Certification meant that the organisation had to undergo a full reassessment by UKAS before it could attain accredited status.  Despite being born out of necessity, going through the accreditation assessment process has proved to be an extremely useful exercise for the company, as Richard explains: "Around 80% of our work is covered by a mandatory requirement to hold UKAS accreditation.  However, it is a process we would have gone through voluntarily as the benefits to internal operations and market perception are immense.
Prior to the creation of Ricardo Certification, we were already a global business operating in 12 countries.  As such, we were seeking a greater consistency of approach to work across the whole business, whilst still respecting the local regulations and business practices that vary from country to country.  Going through the accreditation process gave us the ideal opportunity to align the global certification side of our work by streamlining processes to ensure they are consistent across international borders.  The discipline of having to meet the standards in the certification area has really helped to roll out more efficient procedures to other areas of the business too."
The establishment of accreditation in the UK office has also had a positive effect on the collaborative working of Ricardo's global offices.  Richard continues: "One of the conditions of Ricardo Certification holding UKAS accreditation is that we have to demonstrate that we are in control of all certification and inspection activity conducted in our name across the world.  The resultant management and control structure we have implemented has helped bring the various global organisations together, meaning we are significantly more joined up than before."
Global marketplace
Owing to UKAS' participation in multilateral equivalence recognition agreements, UKAS accreditation is recognised as meeting national accreditation requirements in over 90 economies across the world.  This helps to provide access to international market places and removes the need for re-assessment for companies with an international outlook.  Richard said: "In some of the territories we operate in, such as the EU, it is mandatory to be accredited for our rail certification/inspection work, so holding UKAS accreditation enables us to overcome that barrier to entry.  However, despite not being a legal requirement in some other territories such as the Middle East, great stock is placed in the value of accreditation, making accreditation a business rather than legal necessity."
Achieving UKAS accreditation has also helped enhance Ricardo Certification's reputation, as Richard explains: "Parts of the assessment work we do has previously been seen as a bit of a dark art by some of our customers.  It's not sufficient to say we're just following a process, as both the global and domestic markets have matured beyond that.  Achieving UKAS accreditation has greatly improved our brand clarity; our market place can now see we are an impartial organisation with the necessary technical expertise that has been independently assessed by a recognised accreditation body."
Looking to the future
The establishment of an accredited independent certification service in the rail sector will help Ricardo plc to develop its portfolio in new areas of energy and transportation.  "Part of Ricardo's business operates in the energy and environmental sectors.  Some areas of those markets are currently not regulated, such as energy and emissions generated from burning waste, however they are moving towards an independent assessment model.  Similarly, the recent issues with car manufacturers self-certifying engine emissions might result in it being made mandatory for third parties to either assess or conduct these emissions tests.  Our UKAS accreditation means we can demonstrate to prospective customers that we have the requisite expertise and competence to carry out a range of assessments that can be applied to these emerging and innovative areas."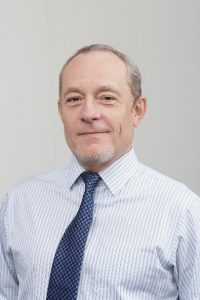 Summing up the company's accreditation experience, Richard concluded: "Accreditation has helped to shape our business.  The benefits we expected from achieving accreditation have been delivered 100%.  Not only have we been able to continue to operate in our chosen markets and deliver on-going projects throughout the transition process, but we've been able to grow our certification business in the rail area whilst simultaneously branching out into other domains too."
Richard Gibney, Ricardo Certification Director