» Engaging with Government at the House of Lords
29 June, 2018
UKAS and BSI hosted another successful reception for public contacts at the House of Lords on Monday 25 June. Over 120 officials from a broad range of departments and agencies were present demonstrating the breadth of interest in standards and accreditation across government.
Baroness Neville-Rolfe, formerly Executive Director at Tesco and government Minister and now Chair of Approved Food Standards, was the guest speaker, telling the audience that, during her time in government and commerce, she had come to recognise the part standards and accreditation play in avoiding some of the problems and costs associated with classic regulation.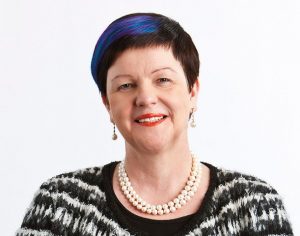 She saw standards as a means of capturing current good practice through trusted processes involving relevant stakeholders, while accreditation can offer businesses a consumer friendly alternative to regulation. Together they can adapt and evolve – learning from experience - more quickly than regulation. This encourages innovation and helps to improve productivity.
She suggested that confidence in the safety and quality of goods and services would be essential in addressing the huge challenge posed by the two seismic changes, Brexit and the fourth industrial revolution of digital change and artificial intelligence. Standards and accreditation would have key roles to play in addressing this challenge.
Introducing Baroness Neville-Rolfe, Lord Lindsay, the UKAS Chairman, commented on the challenging political landscape but noted that UKAS continues to grow with exciting new opportunities in cyber security, internet safety and the broader digital sphere. He also mentioned the response to the Grenfell Tower tragedy as demonstrating the importance of good standards supported by reliable testing and certification.
He welcomed the collaboration with BSI, demonstrating again the strength of the UK's quality infrastructure which would stand the country in good stead as it moves forward towards Brexit. Lord Lindsay was pleased to announce the availability of an updated Handbook on standards and accreditation, intended for policy makers and regulators, and a new flyer explaining the implications of Brexit for UKAS, its customers and the businesses that rely on accredited services.
Those present were left in no doubt of the importance of standards and accreditation in addressing the challenges that lie ahead.
Further link here