» ISO/IEC 17025:2017 Transition – Update
29 November, 2019
There are now only 12 months to go before the completion of the largest standard transition UKAS has ever undertaken. As such we felt it would be an opportune time to update our customers and stakeholders on progress.
With around 1600 organisations to transition to the new version of the standard, this was always going to take some significant logistical planning. Early on, UKAS took the decision to try and conduct almost all transition assessments during 2019. I am pleased to announce that we have achieved that objective with 93% (approx. 1480) organisations having been assessed for their transition to date, and we anticipate that number to rise to 96% (approx. 1540) by the end of 2019.
However, having the assessment is only the beginning of the transition process; there is a need for any non-conformities identified to be cleared and for an independent review and decision of each transition assessment to be undertaken. Again, we are pleased to announce that currently 44% (approx. 670) of our customers have transitioned and we anticipate this will rise to around 60% (approx. 960) by the end of 2019. This is ahead of our planned level of transitions by this time, so we are confident in achieving our original goal of completing 100% of the transitions by the end of June 2020, some 5 months ahead of the transition deadline of 30th November 2020.
Through the course of the transition, UKAS has supported it's customers with a number of training courses and awareness sessions aimed at the new version of the standard and in providing a 'assessment readiness' template which identified the areas of change in the new standard.
Whilst the progress so far is excellent and we are confident that all organisations will be transitioned prior to the November 2020 deadline, this will continue to be an area of focus for our operational teams to ensure we do not lose the momentum we have built up to date.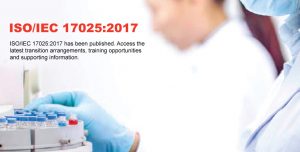 Related Pages: