» Welcome to the new UKAS site
19 October, 2015
We hope that you find it easy to use and to find the information you were looking for.
To help you get started, we would like to draw your attention to some of the new features.
For customers, the site features a dedicated customer area containing access to the relevant technical documents, information to support your accreditation, and insight into some of the UKAS processes that manage the accreditation process. From ways of using the UKAS symbol to promote your accreditation, to information on how to apply for an extension to scope, this section should provide you with access to the information you need to manage your accreditation.

Compliance with current versions of the relevant UKAS Publications is an essential part of maintaining your accrediation. You can now subscribe to UKAS Publications to receive an email notification when a publication or technical bulletin has been added or updated.
New applicants, as well as existing customers applying to extend their accreditation, can now apply online, as well as upload documents to support the application. The form can also be part-completed and saved.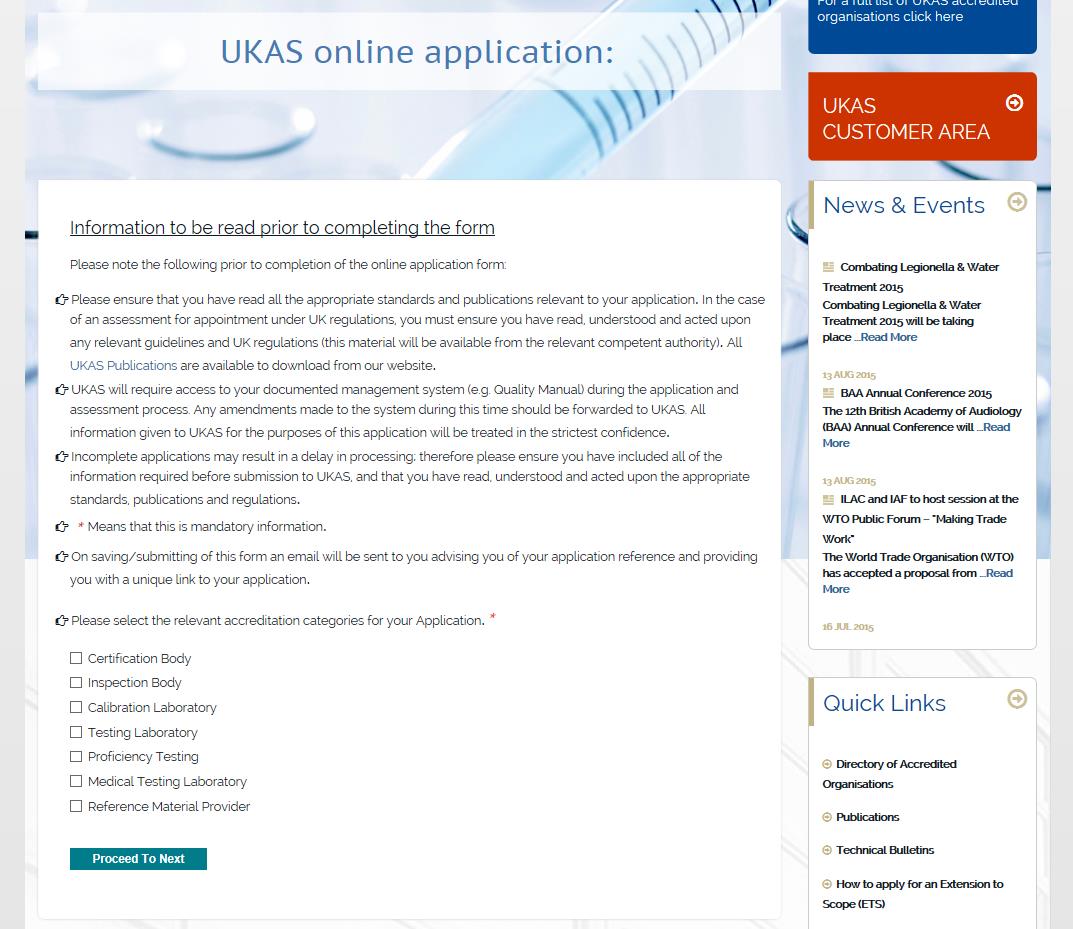 To guide potential applicants through the process, the Route to Accreditation provides a step-by-step guide. Links to the relevant documents and supporting information are accessible through each step.
For those seeking accredited services, a search for an accredited organisation is carried out every ten seconds on the site. Visitors are able to search using free text and a post code if they wish to sort the results by distance. Alternatively, there is a 'Browse' function which allows users to begin their search based on the type of accredited organisation and then narrow it down by technical area. This can be carried out for all types of UKAS customers.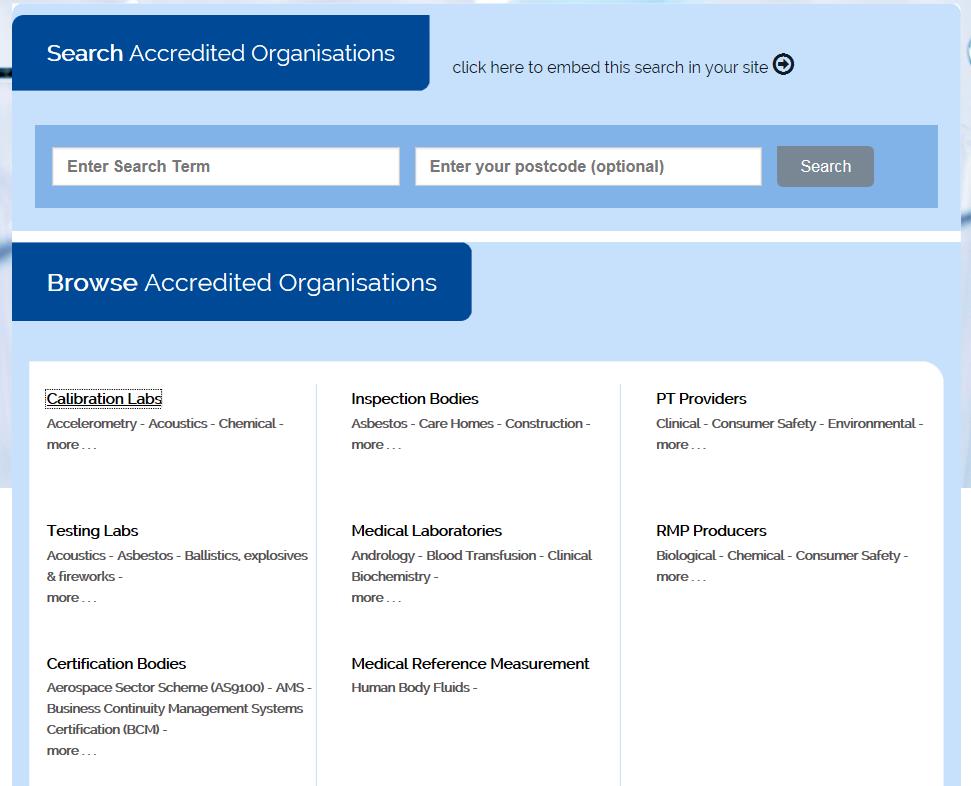 Finally, there are landing areas to support our engagement with Government and the Business community, which include relevant case studies, supporting information and suggestions for further reading.