» World Accreditation Day 2016
19 May, 2016
June 9th, World Accreditation Day 2016, a joint ILAC and IAF initiative, focuses on the support accreditation delivers as a tool for all areas in the public sector – national and local government, regulators. Accreditation is a global tool that helps to address local, national and international needs for governments. The theme is 'Accreditation: A global tool to support Public Policy'.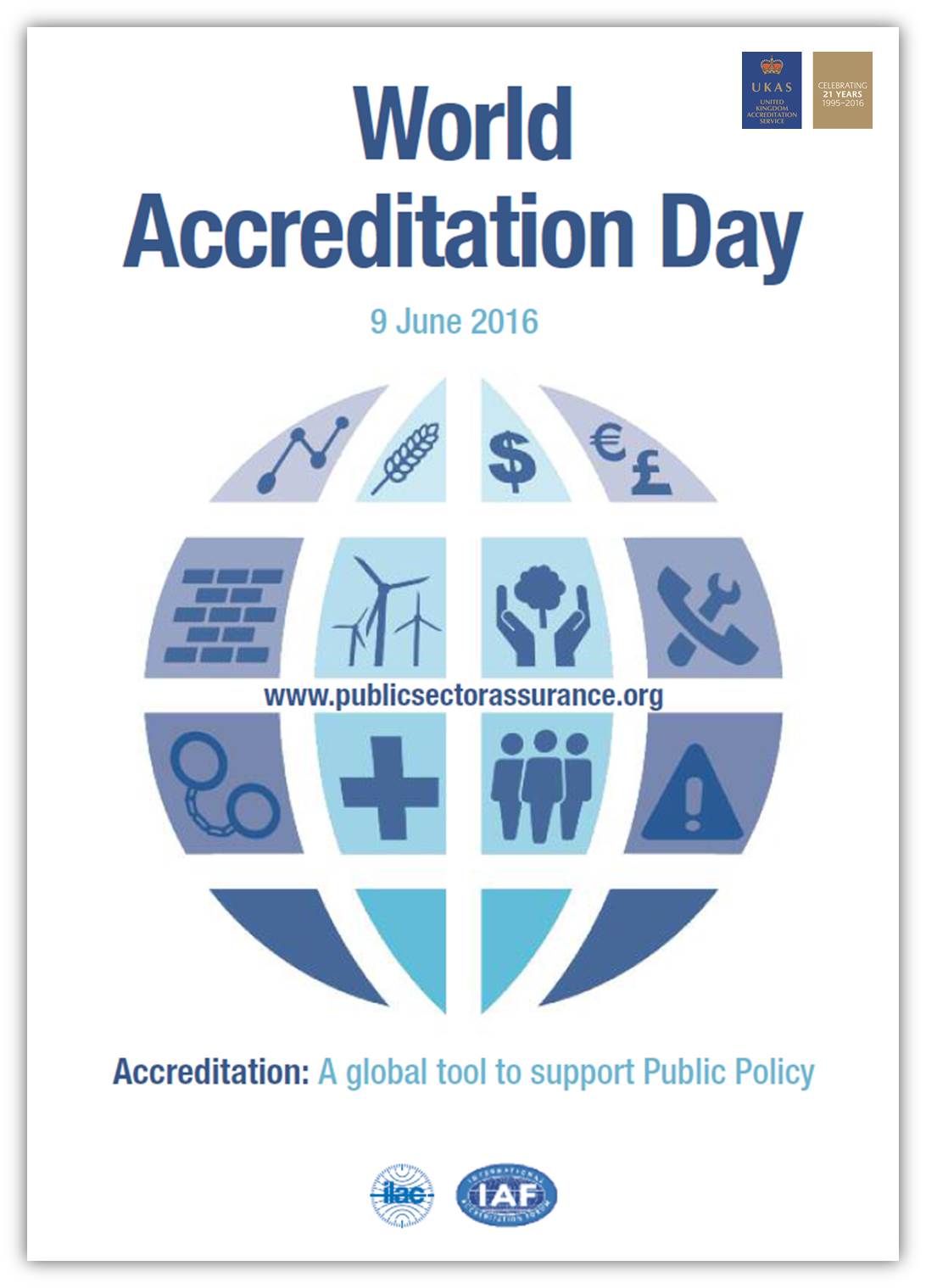 The Chairs of ILAC and IAF have issued a joint statement to introduce the importance of the theme, and a brochure is available for download for further information. 
A core element of the theme is the recently launched Public Sector Assurance website, which showcases examples from around the world of where accreditation has been used to support public policy efforts. From assisting forensic science in the UK, to effective voluntary programmes in the US, to protecting consumers in the Gulf, the site demonstrates the real examples where public policy is being delivered by using accredited services. The site also contains independent research that confirms that accreditation can be a valuable tool to policy officials. This short video provides a quick tour of the site. 
To celebrate the day, UKAS will be carrying a mailing campaign aimed at local and central government officials. Follow UKAS on Twitter or LinkedIn for the latest updates. If you are active on social media, use the hashtag #WAD2016.