4 mins read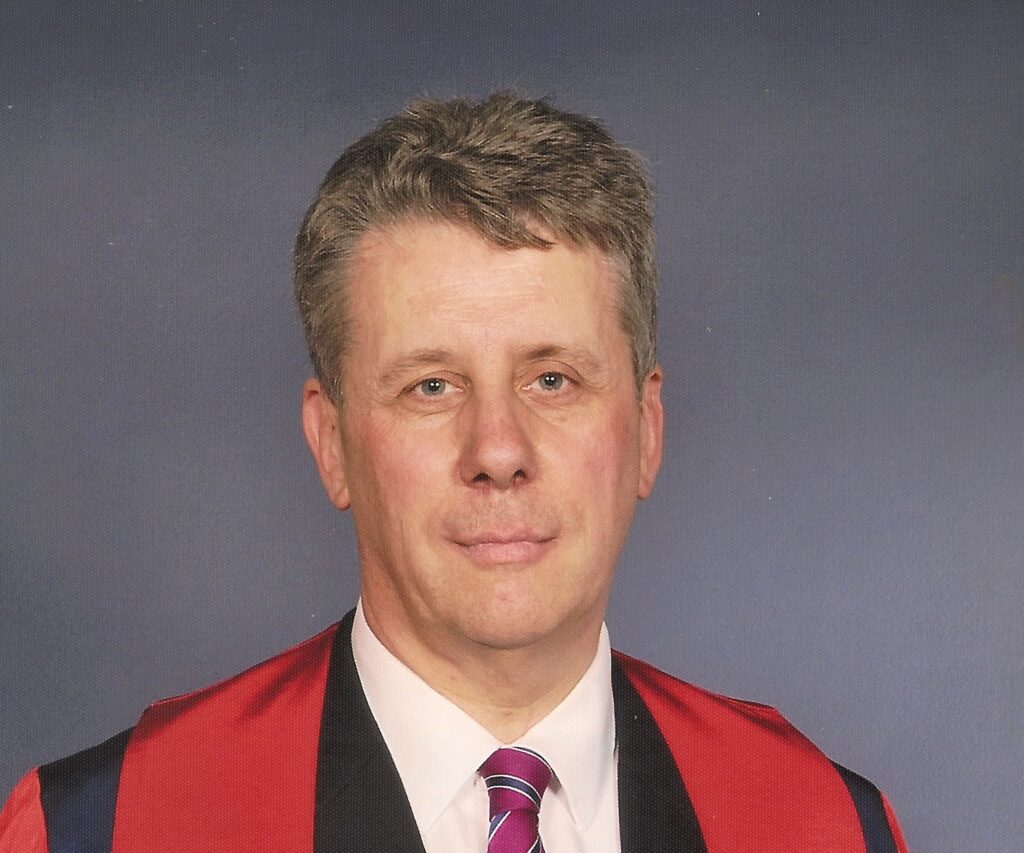 In this article Forensic Science Regulator, Gary Pugh OBE, outlines the importance of accreditation in delivering his recently granted statutory powers, as well as underpinning the quality of evidence within the Criminal Justice System.
Gary Pugh OBE was recently appointed Forensic Science Regulator, a position which now holds statutory powers to enforce compliance with Codes of conduct and investigate quality incidents. In this article for the UKAS Annual Report, Gary outlines the importance of accreditation in delivering those statutory powers and underpinning the quality of evidence within the Criminal Justice System. He also discusses how accreditation provides a framework for managing risk and successfully dealing with the challenges that lie ahead.
What role will accreditation play in delivering your new statutory powers, granted under the recently enacted Forensic Science Regulator Act? 
The simple answer is a very important one.  The underpinning regulatory model for forensic science is based on organisations having an effective management system that ensures their scientific competence to deliver accurate and reliable results.  The Code of Practice sets out requirements including the achievement of accreditation to standards such as ISO/IEC 17025.  While I don't rule out other ways of demonstrating compliance, accreditation will be a requirement for the majority of forensic science activities defined in the Code. 
What do you value most about the relationship with UKAS? 
My relationship with UKAS will be critical to the success of the statutory regulation of forensic science and the implementation of the Forensic Science Regulator Act.  I most value the openness, responsiveness and commitment at all levels of UKAS to working with me to implement the Act through preparing the Code of Practice, as well as the way UKAS understands the risks and deals with quality incidents. 
Why have you chosen to utilise accreditation to underpin quality within forensic science, rather than establish a dedicated forensics inspectorate? 
I have seen a variety of models put forward to manage quality, mitigate risk and ensure that accurate and reliable forensic science evidence is used in criminal investigations and proceedings.  The operation of systems and processes  that meet established scientific and technical standards and incorporate method validation, demonstration of practitioner competence, documented and controlled procedures and an effective audit and review is the most effective way to manage quality and minimise the risk of error or quality failure. 
 Alternative approaches based on certification or registration of individuals doesn't enable the same level of control or reassurance, recognising that forensic science carries substantial risks and the consequences of a quality failure can be profound particularly where there is a systemic rather than an individual failure.  Forensic practitioners most definitely remain important, as they have a unique role and serious responsibilities to the administration of justice.  At the end of the day the effectiveness of a quality management system is determined by the people and culture that operates within it. 
How do you approach risk management and technical rigour within the forensic science sector?  What systems/mechanisms are in place for responding to (and learning lessons from) quality incidents? 
Understanding and mitigating risk is a significant part of my work under the Act, particularly if a person may be carrying on a forensic science activity in a way that creates a substantial risk of adversely affecting any investigation, or impeding or prejudicing the course of justice in any proceedings.  I have some established mechanisms to understand risk through referrals from forensic science providers, forensic practitioners and UKAS.  It is important that these arrangements continue and the culture of self-reporting is encouraged, with the Regulator working in a collaborative way with senior leaders and forensic units to deal with quality issues on a proportionate basis. 
What challenges lie ahead for the FSR and what role (if any) will accreditation play? 
Most of my first year in this post has been taken up with preparing the Code and understanding current levels of compliance.  We still have much more to do to implement all of the capability that will be required to support statutory regulation.  However, once the Code has bedded in and we have established the processes to manage compliance, I would like to focus on how we enable improvements in efficiency and effectiveness.  I would like to look at continuing professional development of forensic practitioners and promote more proficiency testing.  Accreditation will be the framework for achieving this and as quality management systems mature I would like to see what we can do to streamline and adopt a risk-based approach to assessment.  Looking further to the future I will consider what regulatory model should apply to new scientific developments and tools that are not laboratory or facility based and aim to deliver a rapid or real time forensic science capability.