4 mins read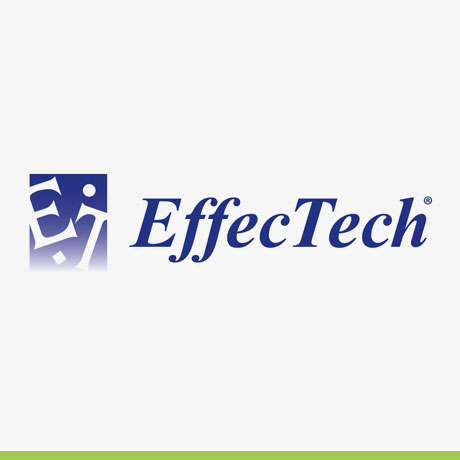 EffecTech speaks to UKAS about the value of accreditation for their business.
EffecTech is a global leader in gas measurement providing specialty gas mixtures and testing/inspection services to customers using gaseous fuels to create energy supporting the bridge to an economy based upon 100% renewable energy.
This Staffordshire-based SME has an impressive global reach, with testing and calibration laboratories in the UK, India and Qatar, along with agents and distributors in a number of other countries.  This global infrastructure allows EffecTech to provide high-quality products and services the world over.
It is essential that EffecTech's customers can know that what they receive from EffecTech is absolutely correct every time.  Quality, as well as this very low level of uncertainty is what their customers rely on, and EffecTech uses UKAS accreditation to underpin this confidence.
Innovation is important to EffecTech and is considered a key business-differentiator for the organisation.  Rather than stifling innovation, accreditation has helped drive innovation by pushing the bar that little bit higher every time through the continuous assessment cycle.
This commitment to quality is not restricted to the technical aspects of the business but is extrapolated across the entire operation to provide the best service as well as the best products.
EffecTech's journey with UKAS goes all the way back to 1998, when their laboratories first achieved accredited status and they have consistently maintained this ever since.  2020 was different for two reasons.  Firstly, EffecTech applied in April for accreditation to ISO 17034.  The second difference was the COVID factor, which presented several complications that were previously unforeseen.
The assessment process leading to this accreditation (which has since been granted) was conducted entirely remotely.  The Technical Assessor that also conducted the recent surveillance visit is based in the Netherlands, so this had to be remote due to quarantine restrictions.
Like many of UKAS' customers that have recently undertaken remote assessments necessitated by the pandemic, EffecTech found that certain elements of this new approach presented benefits in the shape of efficiencies around time and resource allocation.
As documents were able to be shared in advance of the assessment, less time was spent reading and completing these on the day of the assessment.  This increased focus on documentation also highlighted further areas of improvement that could help EffecTech achieve more and in less time.
For surveillance, it would typically be necessary for the UKAS Technical Assessor to visit the laboratories in the UK, India and Qatar in person, however due to COVID-19 this was impossible.  While the language barriers were somewhat exacerbated by the remote assessment technology, the advantage was that many more people were able to participate in the assessment process, which was more efficient and collaborative.  The cost-saving of the remote approach was also considerable, however EffecTech would prefer to return to an element of on-site assessment when possible albeit at a reduced frequency.
EffecTech Quality Manager, Alex Allsopp commented on the remote process:
"Overall I was impressed by the efficiency of the process that UKAS adopted to enable continued assessment during the COVID crisis.  The assessment process retained its rigour, while allowing for a number of added efficiencies.  EffecTech is not new to accreditation, however our most recent grant of accreditation to ISO 17034 as a producer of reference materials was important for our strategy of reaching new global markets for customers in various regions requiring this additional level of accreditation."
Marketing Manager, Kate Leech also commented:
"Accreditation is absolutely key as it allows us to demonstrate the high quality our customers demand.  Virtually everything we offer to our customers is covered by accreditation and this will continue to be the case.  Our services are equally applicable to non-fossil fuels as they are to fossil fuels and our future strategy will be to develop this side of the business, always underpinned by accredited standards for confidence, quality and safety."
Following their recent grant of accreditation to ISO 17034, EffecTech is now accredited to four standards, including ISO 17025 (since 1998) as a calibration and testing laboratory, ISO 17020 as an inspection body and ISO 17043 as a provider of proficiency testing schemes.  UKAS would like to congratulate all at EffecTech on this achievement, as well as thanking them for their agility, pragmatism and collaboration as we all negotiated the challenges of a global assessment process during a pandemic.