5 mins read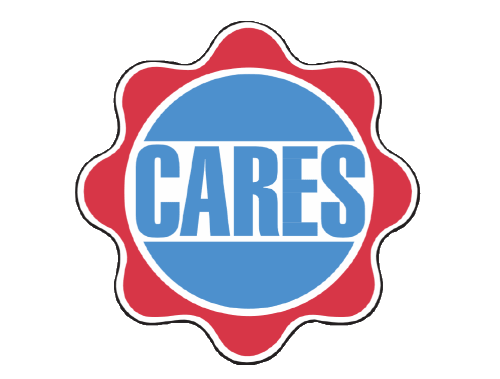 The role UKAS accreditation plays in enabling CARES to achieve market expansion in different regions.
A background of quality and confidence
The UK Certification Authority for Reinforcing Steels (CARES) was founded in 1983 and has been UKAS accredited for product and management system certification since 1986. The accreditation assessment process is therefore not new to them.
This independent, not-for-profit certification body of around 30 members of staff has provided confidence to users, purchasers and specifiers of construction steels through their certification regime for over 30 years.
Speaking of the value of UKAS accreditation, CARES' Assurance & Compliance Engineer Matthew Northcott explained that being UKAS accredited gives confidence to the industry that CARES' approach to certification is robust, impartial and internationally recognised.
Maintaining this accreditation is pivotal to the future of CARES. UKAS accreditation forms a key part of our broader business plan and helps open up markets in different regions. CARES currently provides certification services to clients in more than 40 countries; the recognition that UKAS provides has been essential to that international expansion.
Essential checks and balances
When asked about the annual assessment process, Matthew agreed that this was a helpful means of maintaining standards, noting that
accreditation is a useful reminder to ensure everything is in place and working well. If there are any concerns, it is vital these are addressed in a timely manner. The assessment process gives us a regular and thorough internal checking mechanism.
Due to the COVID-19 pandemic, CARES' most recent UKAS assessment was conducted remotely. UKAS has endeavoured to continue assessments uninterrupted during this crisis, with the commitment that no businesses would experience any undue interruption to their accredited status as a result. In order to deliver this, several adaptations had to be made to enable remote assessments.
Over the last few months CARES has been conducting remote certification of its own to enable its business – and the clients that rely on CARES certification – to continue uninterrupted during this difficult time. This extensive experience of remote working meant Matthew was relaxed at the prospect of remote assessment for CARES own accreditation, but he was also keen to understand how UKAS would approach the process.
Streamlined remote processes
When asked how CARES found these adjustments to a long-established practice, Matthew confirmed that rather than complicating the traditional process, there were a number of benefits in remote assessment:
The main advantage was being able to receive and digest documentation ahead of the assessment, he said.
We found this made the assessment itself more productive, as we were able to proceed with the more practical elements straight away because the Assessment Manager had received and read our documentation beforehand.  This allowed us to immediately dive into the detail, with witnessed activity conducted over video calls.  We felt that with the documentation already completed, we experienced a more thorough examination of our organisation and practices, giving all the parties additional confidence that we have good processes in place.
He went on:
Due to the fact that all participants in the assessment were engaging remotely, there was also the unprecedented opportunity for international team members – who would ordinarily be absent – to play an active part in the assessment process. Importantly, there were also significant financial savings as CARES employees who would normally have incurred travel costs were able to join the calls remotely.
Maximising the efficiency of remote assessment
Matthew had a number of practical tips for other organisations currently preparing for remote assessments.
I'd definitely recommend maintaining regular contact with your UKAS Assessment Manager. That way, if there are any perceived concerns, these can be identified early and worked through in advance, making the actual assessment process seamless. It is also a good idea to pre-test all communication platforms participants will be using, so that any technical glitches can be ironed out, preventing unnecessary delays.
Summarising CARES' remote UKAS assessment, Matthew concluded:
I would definitely say that the pandemic forced us to innovate, to think in a different way. Some of the unintended consequences were positive; however I would be disappointed if all future assessments were conducted entirely remotely. There is undoubtedly a benefit in face-to-face contact with Assessment Managers, and we look forward to maintaining our professional relationship with UKAS, and seeing colleagues in person once again in the future.
The blended future of assessments
UKAS is very satisfied with the way remote assessments have been handled. The cooperation and positivity that our customers have shown to these adjustments has been central to our ability to maintain accreditation during this time.
Jeff Ruddle, Strategic Development Director commented
There have been many learning points over this period, and we are pleased that remote assessment appears to be both an effective tool for ensuring ongoing competence and compliance, and one that is welcomed by our customers. However, we are also aware of the value of face-to-face contact with our customers, especially for the more practical elements of assessment. It is safe to say that we are developing a blended assessment approach that will mean in the future we will be able to retain the best parts of both remote and on-site assessment.