Jackie Burton – a career in quality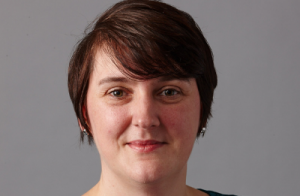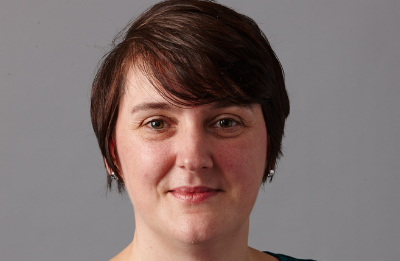 Jackie is UKAS's Process Improvement and Feedback Manager, however this has not always been the case. Jackie joined UKAS as only her second job out of St. Mary's University in Twickenham where she studied History and Theology. 23 years later and we are delighted that Jackie is still with us!
Jackie's career with UKAS began not long after the company as we know it was formed, as an Admin Officer in 1997.
It was discovered quite early on that Jackie has a flair for relationship management.  Working predominantly with Certification Bodies, Jackie was quickly promoted to Team Leader and then the Business Improvement Manager for the Certification Body sector.
Jackie developed her role within the Technical & Quality Governance team (TQG), becoming the Process Improvement and Feedback Manager by developing and enhancing feedback mechanisms.
UKAS collects a wide range of data as a result of these feedback mechanisms, which include Customer Satisfaction Surveys, Post Assessment Surveys, Stakeholder Surveys and issues that are brought to Jackie's attention by any other means.
The data these surveys provide is then examined in detail, to identify areas for improvement Jackie then liaises with the various departments within UKAS to ensure that these areas for improvement are fed into our service excellence plans and actions are taken to address those areas identified.
When asked what has kept Jackie at UKAS for so long, the appeal is clear:
"I believe in what UKAS does. We have a huge influence over the conformity assessment process in the UK, but from a personal perspective you get to meet incredibly interesting people in an astonishing array of sectors."
A continuous feedback loop
Jackie understands that this breadth of diversity brings challenges in the shape of service delivery and customer feedback. It is important that UKAS maintains awareness of what our customers need and their expectations constantly evolve. This means that UKAS needs to be agile in meeting its customers service delivery expectations whilst also balancing our customers needs against our responsibilities as the national accreditation body. This can be challenging and communication and working in partnership with our customers and stakeholders is key in these circumstances.
Due to this, part of Jackie's role also involves educating customers and getting them to understand what UKAS is trying to achieve, whilst offering support when it is needed.
"I like to turn an unhappy customer into a happy customer. I like to fix things and make them better and that is the true joy of this role to me.
This can sometimes be about small incremental changes rather than sweeping ones, which will deliver greater improvements over time. We have to consider all factors before we make changes due to the breadth of sectors that we support."
When asked whether it becomes difficult to be continually speaking to customers about things they would like to change, Jackie is clear:
"It saddens me when people are reluctant to give feedback as this is the principle means by which UKAS learns and improves. I am also best placed to see the vast improvements that UKAS has made by taking on board this feedback. Any negative feedback we do receive is reported and followed up, feeding back into a continuous loop of improvement ensuring concerns are resolved and improvements are made."
The future of quality at UKAS
Currently, as UKAS looks to the future having reached our 25th anniversary, Jackie is starting to focus on the areas of the business that can cause customers frustration, working with the various sections /departments in UKAS to push service excellence within their own teams and building on the sound foundations UKAS has already established.
"There is a genuine passion for doing the right thing as a corporate culture within UKAS. Everyone believes in accreditation – the people that work here genuinely care about making things better. We don't always do everything perfectly but that is why I am here. The important thing is how we react to things and ensure improvement. What's next is that it never stops, and we are continuously striving for improvement as our customers' expectations, the international network we operate within and the world changes. UKAS is focused on ensuring that when these changes happen, we are still able to offer a world class service."