Introducing you to our trainer Kevin Belson, for the ISO/IEC 17020, ISO/IEC 17021 and ISO/IEC 17065 Awareness courses.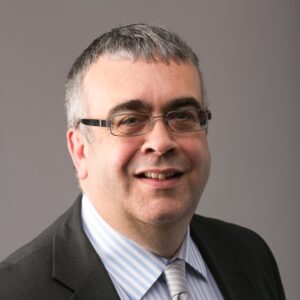 What is a 'normal' day like for you?
My days are very varied which keeps life interesting. I may be dealing with specific technical queries, writing or reviewing documents and articles, meeting with Conformity Assessment Bodies, Regulators and other stakeholders, taking part in international coordination activities or delivering training.
What made you go into training?
Delivering training is a very rewarding activity, it is great for sharing best practice and provides an opportunity to interact with a range of people with a direct interest in accredited conformity assessment. It is important to appreciate how the standards we use for accreditation are seen by the practitioners implementing them and training gives an opportunity for neutral conversations on this.
Tell me about the first training you delivered?
The first external training I delivered for UKAS was the ISO/IEC 17020 awareness course way back in 2012, since then the course has evolved as we gained experience and reviewed delegate feedback. Along with this course, I also carry out training for ISO/IEC 17021-1 and ISO/IEC 17065 Awareness courses.
 What training course you have delivered sticks in your mind?
I recently delivered my first on-line virtual training course; this was a whole new experience and added a new dimension to the training. The big challenge here was to ensure the on-line training was highly interactive, and I'm happy to say the training tool that UKAS has adapted has been a great aid in achieving this. As we became more familiar with the tool, we were able to adjust our style accordingly and deliver the course with proactive input from the delegates.
 What do you most enjoy about being a Trainer?
At every course we learn something new. There is always at least one question or comment that we have not heard before, and this makes us think about our own interpretation of the requirements and how they are applied.
What positives have you found as a UKAS Trainer?
Being a UKAS Trainer has provided me with great experience, as not only are you constantly learning from peers, it also provides a different perspective which is useful when dealing with technical queries.
What do you enjoy about working for UKAS?
The wide variety of activities and sectors we can get involved in and the fascinating people that we meet, inside and out of UKAS.
Finally, tell us about some of your interests and/or hobbies?
Music is my passion, with a particular interest in traditional, folk and roots music. I try to get to as many festivals and concerts as possible during the year. I also love cooking, especially Indian and Asian foods, experimenting with spices can be very rewarding.