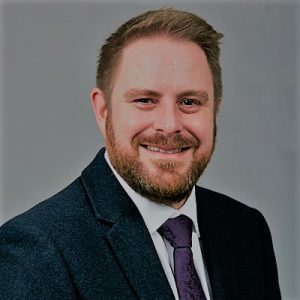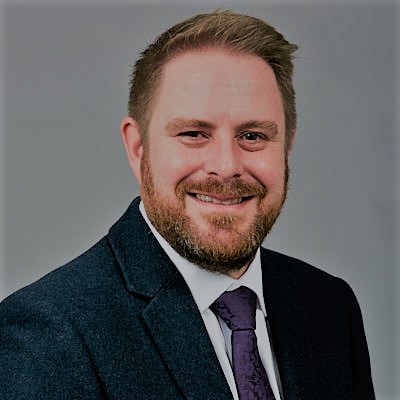 Leaving University with a degree in chemistry, Jeff was employed as an Analytical Chemist by NRM Laboratories who were in the process of attaining accreditation for ISO/IEC 17025 from UKAS, therefore exposing him to UKAS from the very start of his career. Following on from this Jeff joined LGC as they embarked on a development project with UKAS for the accreditation of reference material production activities. This further developed Jeff's experience and appreciation of UKAS.  
In 2005 Jeff took the plunge to apply to UKAS upon seeing a job advert for Assessment Managers in Chemistry team at the company. Not expecting to be recruited by UKAS so early in his career Jeff was somewhat surprised but very excited to be selected for one of the roles.  
Now on the other side of the fence, the thing that struck Jeff the most was the breadth of scope of UKAS' influence. From the relatively narrow perspective of seeing UKAS only as an accreditation provider for chemistry laboratories, his new experience opened up a world that was also involved in quality assurance in sectors as diverse as Construction and Food Safety. 
Jeff's career at UKAS swiftly took off, becoming Section Head for the Environmental Team and then Divisional Director of Operations before fully joining the UKAS Board in 2012 as Operations Director. 
"UKAS is certainly an employer that allows its staff to grow, which the Executive Team is testament to. While we also ensure we bring external people into the team to avoid becoming too insular, myself and three other members of the Executive started our careers as Assessment Managers." 
In his current role as Strategic Director, Jeff is principally responsible for ensuring UKAS is fit for purpose in a rapidly changing world.   
"We have been a leading accreditation body for a number of years and have established a technical reputation that I believe is second to none. My role is to ensure we don't get too comfortable with this, and instead continue innovating and striving to deliver more."  
Jeff is very clear that as the world changes fast and the 4th Industrial Revolution gains momentum UKAS needs to work hard to ensure quality is maintained in the face of potentially disrupted supply chains. 
"New technology and new applications of technology are emerging all the time. From 3D printing to Blockchain technology, there still needs to be quality assurance in order to maintain public safety and confidence." 
Jeff was also clear that UKAS will likely undergo changes in the way it operates to take advantage of these emerging technologies.  
"I can see UKAS adapting its operational model to make more and better use of data in order to support the decisions we make. We could also develop our systems with innovative technologies that can turn assessment from an annual event to a continual monitoring process." 
When asked what he enjoys most about working at UKAS, Jeff was quick to identify two areas. 
"I like the team a lot. Having been here for over 15 years now, I get great enjoyment from the people I work with. The other good thing about UKAS is the diversity of what we do and the good that is done with that sphere of influence. From helping Government departments shape policy to working in all the sectors UKAS touches, it is satisfying to play a role in enhancing and protecting quality in order to keep people safe." 
In his spare time Jeff is kept very busy with his young family and getting his two boys to their various weekend activities. He is also a keen gamer, and founder member of the UKAS Games Club, which allows him to indulge this pastime with other members of the UKAS team.