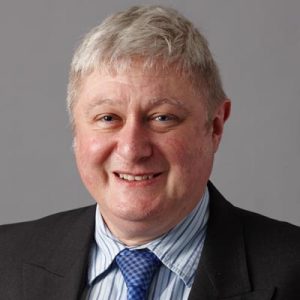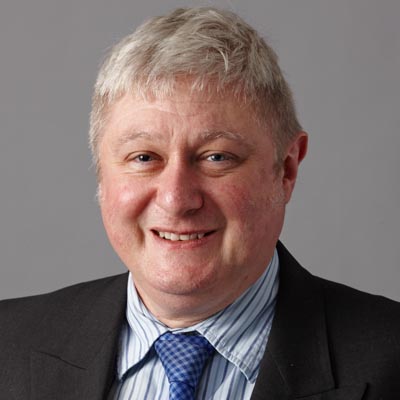 Mark has been with UKAS for over a decade, working in the area of the business that offers accreditation to the UK Asbestos Industry. Certain asbestos activities require a mandatory UKAS accreditation, including fibre-counting, air sampling, identification of asbestos in bulk materials and the full four-stage clearance process.
Mark actually began his career in Quality with a consultancy that achieved its first accreditation in 1991. Mark was involved with this accreditation process "on the other side of the fence", which was overseen by UKAS Independent Technical Assessor, Bob Garland.
As the Quality Manager of a multi-site consultancy, Mark spent 2-3 days a week with Bob over a 3-month period, during which Mark began to envisage a career for himself at UKAS. Encouraged in these aspirations by Bob, Mark applied for the role of Independent Technical Assessor, who is responsible for examining the technical side of assessment in detail.
In 2010 Mark decided to join UKAS permanently as an Assessment Manager.
Mark's journey to UKAS is unusual in that he doesn't have a degree, with A-levels being the last time he was involved in the sciences from a formal education perspective. His extensive industry training as an Analyst, Surveyor, Licensed Asbestos Removal Contractor and later Quality Manager, provided the ideal foundation for his work with UKAS and his background gives him an excellent insight into the customer experience of assessment, allowing him to see things clearly from their perspective as well.
Mark's transition from Technician to Quality Manager took some adjustment, but Mark explains that he had a great mentor in this process, helping him to recognise problems and approach them with a different perspective was a key learning point, and one that has stood him in good stead in his career at UKAS.
Mark understands that in the sphere of industry, quality must always be balanced with productivity in order for businesses to remain profitable (and survive).  As such, he finds his role at UKAS deeply satisfying, describing the moment he joined UKAS as 'life-changing', as he was able to put Quality at the front and centre of everything he does.
The nature of accreditation has changed over the course of Mark's career and he is pleased that the perception of UKAS is changing from 'the man from the Ministry' to a more approachable, collaborative yet robustly impartial figure.
"One of my mantras is that no one will say of me that I made them do anything. I will only raise a finding and ask clients to change their processes if it goes against the Standard or the Guidance.  It is not up to me to impose my personal opinions and these documents that we work by are excellent – a real manual for life."
When asked about the future of accreditation, Mark states "my vision for the future of accreditation in asbestos is that we should continue with the robust and thorough processes we have already developed. Better penetration of accreditation into asbestos surveying, which unlike asbestos testing is not currently mandatory, would lead to overall improvement across the industry. "
In order to achieve this, Mark is clear that it is important to spread the message of the many benefits of accreditation not just to the Inspection Bodies but to the Duty Holders who commission the surveys and the tradespeople who rely on the diligence and skill of the asbestos surveyor to keep them safe.
"We do what we do at UKAS because we believe accreditation can make organisations stronger and better. It gives the Assessment Managers no greater pleasure than to visit these organisations each year and see how they improve to become more robust, resilient and efficient."
Passionate though Mark is about Quality, he is keen to highlight that he very much has a life outside of his professional occupation! When Mark isn't travelling the country visiting UKAS customers (in pre-COVID times) or conducting remote assessments, he likes to spend time with his family and loves nothing more than listening to folk and rock music.