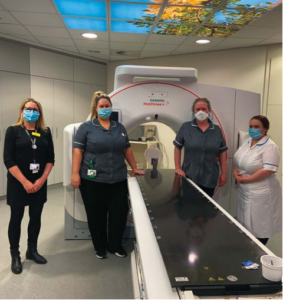 The Radiography manager at Hull Uni Teaching Hospital, Clare Hutton, has published an article for the Society of Radiographers, which describes their journey to becoming the first department to achieve MPACE accreditation for pre-treatment imaging in radiotherapy.
Lyndsay Smith, advanced practitioner for professional education at the organisation, said:
"Being assessed is not something to be terrified of. You are doing your job just as you would any other day but you are doing it with a few friendly, professional and questioning representatives. They are not there to catch you out but to ensure the service you believe you are delivering matches up to the service you are delivering."
Accreditation was granted in January this year. Congratulations to the whole team!
You can read the full article here.