3 mins read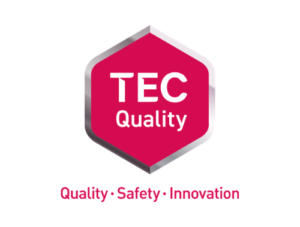 TEC Quality explains how accreditation drives quality and innovation for their business.
Bringing quality assurance to the Technology Enabled Care sector
TEC Service Association's (TSA) TEC Quality is the certification body established to develop and run the Quality Standards Framework (QSF) – a set of outcome-based standards that provides quality assurance in the Technology Enabled Care (TEC) sector.
The organisation has been working to international standards for many years. However, as the business model transitioned from the Code of Practice to the Quality Standards Framework, it achieved UKAS accreditation to ISO/IEC 17065.
Following their most recent accreditation, TEC Quality reviewed how the COVID-19 pandemic affected their operations and business model, reflecting that along with the challenges it also presented the opportunity for a fresh way of approaching things.  As they embarked upon a new, digital means of servicing their customers, UKAS supported TEC Quality in the set-up of their new governance.
Accreditation is the backbone of the scheme
When asked about the role UKAS has played in TEC Quality's evolution, CEO Alyson Scurfield commented:
UKAS accreditation has been the backbone of our scheme and has fulfilled the invaluable role of 'guiding eye', providing the challenge and scrutiny we need to ensure quality and safety remain at the heart of everything TEC Quality provides.
UKAS accreditation has also helped TEC Quality drive innovation in the sector, continuously challenging themselves to reconsider what 'good' looks like.  This has enabled the creation of a robust and resilient business model that has been able to maintain continuous certification throughout the COVID-19 crisis, ensuring that 100% of their customers were delivering safe services.
Business continuity and business enabling
These same robust processes allowed technological issues to be fixed before they developed into problems and kept 1.7+ million vulnerable people in touch with their care providers 24/7, as Alyson Scurfield explains:
"During our outreach programme to our members during COVID-19, we saw strong evidence that being certified on the Quality Standards Framework was very much a business enabler, that those on the framework were well prepared with business continuity plans and an alert level matrix. This preparedness allowed these member organisations to be more agile in adaptations of service, were able to better support its service users and this had the desired effect of reducing demand on statutory health and emergency services during the pandemic."
Looking to the future and continuous improvement
Even as they justifiably congratulate themselves on all that has been achieved to-date, Alyson is looking to the future and what can be done to ensure continuous improvement. Next on the agenda is the development of TEC Quality's proactive and preventative care model as the use of TEC enters more widely into health and social care; this will stem from the learnings that their ongoing experience of COVID-19 has provided, harnessing emerging technology to further enhance benefits to all customers and end users.
Louise Sanders, UKAS Development Project Manager extended her congratulations to TEC Quality for all they have achieved:
UKAS and TEC Quality have worked together to develop accreditation for the certification of telecare and telehealth services. UKAS would like to congratulate TEC Quality on their grant of accreditation as a certification body to ISO/IEC 17065, and to acknowledge the considerable amount of work that TEC Quality have completed and how they are driving standards in the sector.