Our Operations Team Leader for Healthcare Le Tran shares her experience of remote working following Covid-19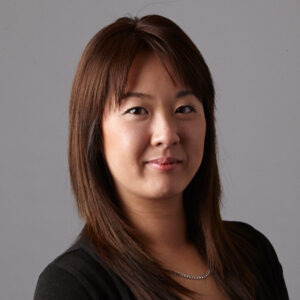 How have you as an individual adapted to working from home?
It took a few weeks to adjust to the new set up but having a set workspace is important – even though it's just a dining table! By having an organised and distraction-free workspace as a starting point, and having a daily to-do list, you should be able to organise your day and manage priorities. Working remotely has cut out 'time-eaters' that we all experience at some point in the office, so there are less of these distractions and more time to stay focussed. I also make sure I stick to my normal get up time in the mornings so that I don't fall into a habit of waking up just before the 9am start. This is going well because I have enough time in the mornings to do a couple of house chores that I wouldn't normally have time to do if I'm travelling into the office. This also means that my day is still fairly structured.
What software has worked best for you?  
I think we're fortunate enough to have access to both Skype and Microsoft Teams. So far, both applications have been working fine without any problems and they've been really useful for desktop sharing, particularly for training purposes.
How have you maintained good communication with peers?  
I will always try to video call colleagues instead of emailing where possible, which has helped maintain great communication.
How have you successfully managed your team?  
Having frequent team meetings and daily check ins. Even though we're not in the office to have face-to-face interaction, we have the right communication tools to stay connected. Our team has a WhatsApp group we use daily and is useful to alert the team if anyone is experiencing connectivity issues with their software/ laptop.
How have you kept your team engaged?  
By keeping them updated but also by having one-to-one check ins with them either via Skype calls or instant messaging. I try to motivate the team by clarifying goals and objectives, which can be difficult at times when we're working remotely, but we overcome this by maintaining good communication with each other.  
How have you managed to keep the same level of service or provided better?  
I believe we have all the right tools to consistently provide the same level of service, if not better, and it's about how we adjust to the new 'working from home' environment to deliver this service. As we have been exploring the tools for remote working, one which has worked effectively for me has been 'desk-top sharing'. With this function I have been able to guide customers through the web-based tool for the requirements of IQIPS accreditation. This has worked well and greatly appreciated with our customers as they are able to see step by step what is involved with that process.
What challenges have you faced and how have you successfully overcome these?  
The biggest challenge for me initially was separating professional and personal space in the home. As I'm working from my dining table, it seemed natural (or some might say, lazy) to work and eat at the same time. Eventually the lines were blurred between work life and home life, so following advice from colleagues, I ensured that I lunched away from the laptop, re-creating the same lunch routine as if I was in the office – away from my desk.
What are the benefits of working from home?
For me, the biggest benefit is not having to do the commute to work. The money I'm saving on train tickets is going straight to the 'pub fund' when we're set free again!