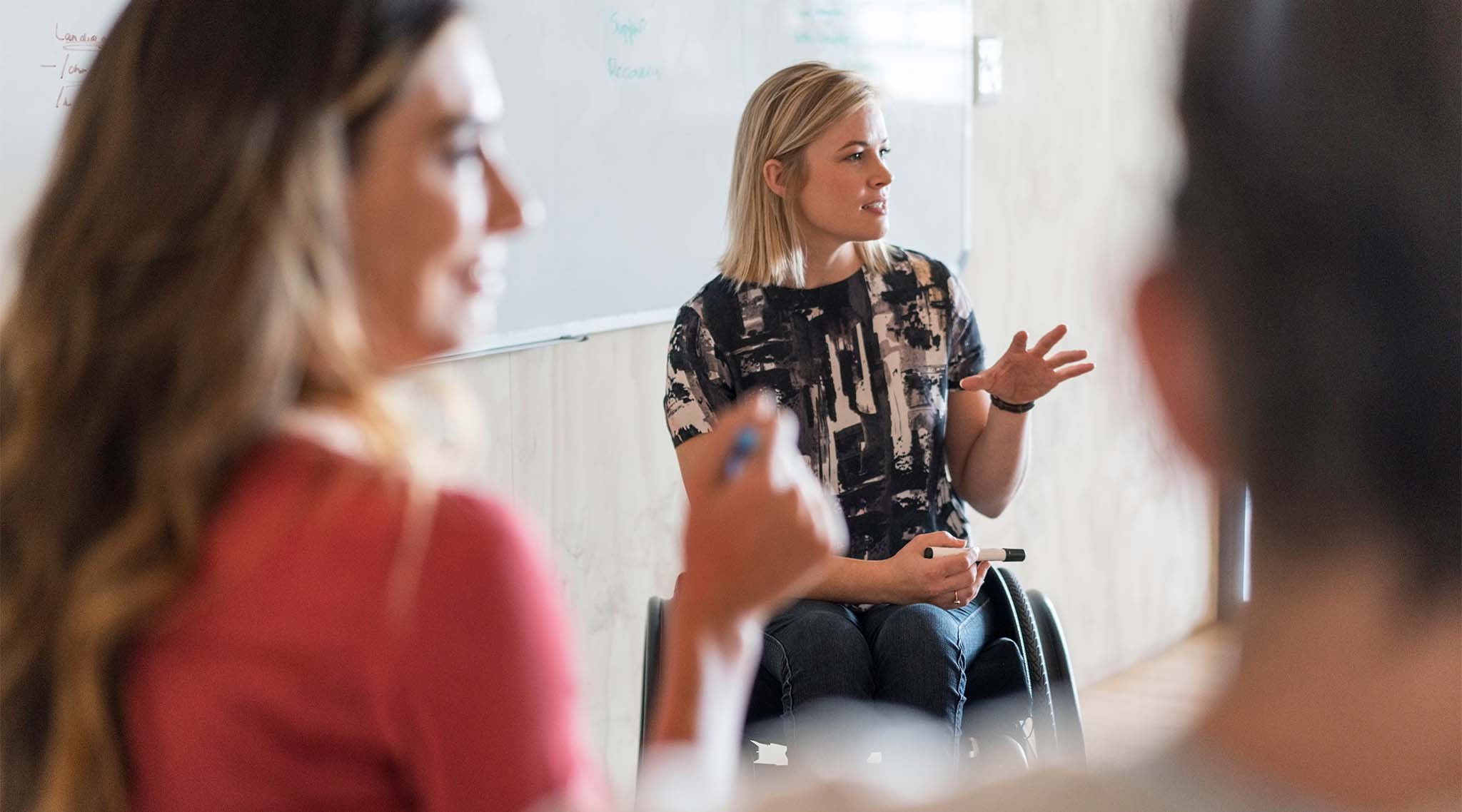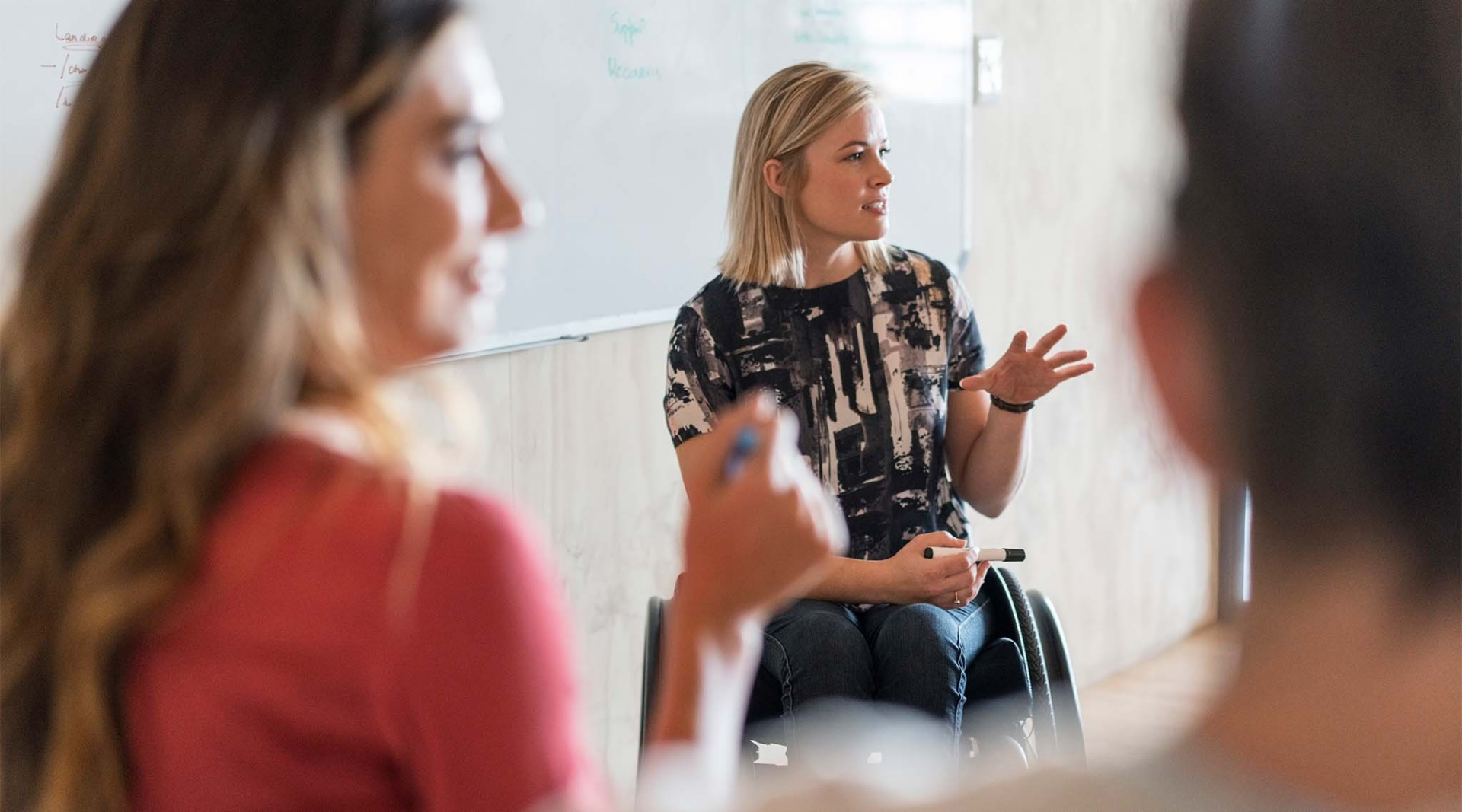 As a UKAS Academy learner, you will return to your laboratory or service and may hit a stumbling point or two. Our trainers are experts in their fields and are here to assist you in overcoming these hurdles, completely free of charge through live post-course networking events.
The UKAS Academy know that post-course support is fundamental to the long-term success of our training programmes. Attending a course is just the beginning; the process of developing good working practices and discovering new techniques starts as soon as you begin to use your new skills.
With technical concepts, it is sometimes just easier to ask a question face to face. Access to all our web-based post-course clinics are included as part of our course offering with video enabled for all participants. If you have attended a course any time within the past 12 months, we are happy to provide you with a trainer to answer any questions you have.
Typically available on the first Friday of every month for an hour, these clinics offer the opportunity to meet with your peers and to bring any post-course questions to the training team who will provide clarity and guidance to support your development.
The UKAS Academy clinics are available for attendees of our Laboratory Management portfolio; including ISO/IEC 17025 Awareness, Laboratory Manager, Laboratory Internal Audit, Measurement Uncertainty and Preparation for Laboratory Accreditation.
Also eligible are attendees from Medical Laboratories Awareness – ISO 15189, Healthcare Internal Audit, Holistic Quality Management for Healthcare, Point of Care Testing (PoCT) Awareness – ISO 22870:2016 and ISO/IEC 17043 Awareness.
Click the link below to book your selected date. Please make sure you include your full name and company name in your email and the UKAS Academy training team will confirm your booking.
| Clinic | Day | Date | Time | Book |
| --- | --- | --- | --- | --- |
| UKAS Academy Course Clinic | Friday | 05/08/2022 | 10am - 11am | Click to book |
| UKAS Academy Course Clinic | Friday | 02/09/2022 | 10am - 11am | Click to book |
| UKAS Academy Course Clinic | Friday | 07/10/2022 | 10am - 11am | Click to book |
| UKAS Academy Course Clinic | Friday | 04/11/2022 | 10am - 11am | Click to book |
| UKAS Academy Course Clinic | Friday | 02/12/2022 | 10am - 11am | Click to book |
| UKAS Academy Course Clinic | Friday | 13/01/2023 | 10am - 11am | Click to book |
| UKAS Academy Course Clinic | Friday | 03/02/2023 | 10am - 11am | Click to book |
| UKAS Academy Course Clinic | Friday | 03/03/2023 | 10am - 11am | Click to book |
| UKAS Academy Course Clinic | Friday | 14/04/2023 | 10am - 11am | Click to book |
| UKAS Academy Course Clinic | Friday | 05/05/2023 | 10am - 11am | Click to book |
| UKAS Academy Course Clinic | Friday | 02/06/2023 | 10am - 11am | Click to book |