UK Quality Infrastructure (UKQI) partners: the British Standards Institution (BSI), the UK Accreditation Service (UKAS) and the National Physical Laboratory (NPL) welcome the Government's International Research and Innovation Strategy.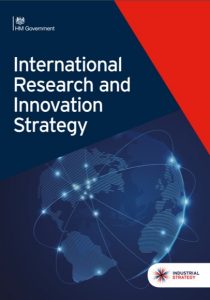 UKQI provides the UK with the standardisation, accreditation, metrology and conformity assessment (testing, inspection and certification) that are required to support businesses to innovate and enable research to be developed into products and services that can be commercialised.
The Strategy highlights "our globally recognised measurement, standards and regulatory bodies lead the way in designing enabling frameworks for emerging and future technologies." (page 28)
The UKQI partners will support the UK and the International Research and Innovation Strategy in a variety of ways including through the:
Development of internationally recognised standards – enabling the UK to lead on emerging areas of technology – for example, by supporting the safe deployment of automated vehicles
Provision of training in standards and metrology to build technical expertise and capacity in the UK and outside of the UK
Delivery of the Foreign and Commonwealth Office's Commonwealth Standards Network – to maintain standards and ensure quality
Leading of technical assistance programmes across a wide variety of locations
Providing confidence in the quality of research, products and services from the UK is important both nationally and on a global platform and we were pleased to see this recognised in the Strategy.
UKQI partners are looking forward to continuing to work with Government to provide the infrastructure that underpins the UK's research and innovation activities on a local and international level.
Visit the BSI and NPL websites to find out more about the partners.