4 mins read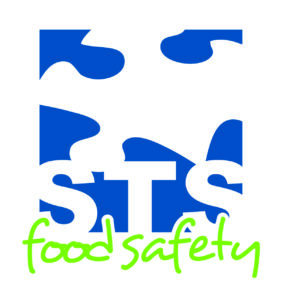 STS describe the benefits of accreditation for their business and the food safety sector.
Since its formation in 1986, STS has established itself as an independent Certification Body in the UK. UKAS accredited for over a decade, against ISO/IEC 17065 to provide certification against the BRCGS Global Standards for Food and Storage & Distribution, STS has recently extended its scope of accreditation to include their own STS technical food safety standard for food manufacturers and distributors. The STS Food Safety Standard for Food Suppliers & Distributors is now widely recognised, particularly in the public sector supply chain due its unique Listeria specific content, which is a prerequisite for food supplied into the NHS. STS has a team of approximately 20 dedicated and highly qualified auditors across the UK, supported by an experienced management team and an efficient administrative team.
Fiona Sinclair, Director, speaks about the importance of accreditation for STS and the wider benefits to the food sector.
The importance of accreditation to STS
Accreditation from UKAS, the UK's leading accreditation body, is very important to our business. UKAS' accreditation for the management and delivery of our certification audit programmes, including against our own standard, provides us with recognition that we are delivering our food safety certification programmes to a high standard. UKAS accreditation is formal independent recognition that our activities are performed in a reliable, credible and accurate manner.
UKAS accreditation also provides assurance for our clients, suppliers that we audit, and other stakeholders. It helps to demonstrate that, as a Certification Body, we adhere to high quality internationally recognised  standards and that quality is at the heart of what we do.
We are proud to have the UKAS logo on our certificates and it is attractive to the suppliers we audit, adding value for their business.
Why customers choose STS, as an accredited certification body
For manufacturers and other suppliers involved with the food supply chain, third party certification is designed to demonstrate compliance with global food safety standards, protecting customers and company reputation. As an accredited certification body, we can provide strong assurance of the quality of our services, as well as protecting our brand and optimising our business performance. In turn, the recognition of the accredited certification that we provide to our customers can deliver significant benefits for them. This includes new business opportunities through increased market access (as certification is often required or expected contractually to supply many organisations), stakeholder confidence and business performance optimisation through reduced waste, complaints, recalls etc.
The wider benefits of accreditation to the food sector
Accredited certification provides a high level of confidence of safety in the food supply chain, that is externally and independently audited. For example, the STS standard, which we are accredited for, features specific requirements with regard to Listeria monocytogenes. This standard is followed by hundreds of food manufacturers and distributors reducing the incidence and levels of listeria present in the food chain, when compared to the supply chain without these bespoke standards. Accredited certification also provides a way to determine quality throughout the sector with recognition of independent assessment against defined and recognised quality standards.
The benefits of the accreditation process for STS
It is always a constructive and positive process to receive our annual surveillance visits from UKAS.     It's helpful to have an external and expert assessment of our quality systems, processes, procedures and outputs against ISO/IEC 17065.  Any non-conformances identified for action provide us with an opportunity for continual improvement.
STS were the first certification body to have their annual surveillance audit conducted remotely. In fact, our Assessment Manager had already checked into his hotel the night before our on-site audit was due, only to receive notification that it must be switched to a remote assessment due to the Covid-19 pandemic.
Rather than the usual face to face assessment taking place at our head office, it was conducted via Skype Business over three days. It was a fairly smooth process to set this up as we are used to hosting remote meetings via this collaboration tool. During the assessment itself, audio and visual features were clear and documentation could be easily shared either via screen or by emailing documents across to our Assessment Manager. It worked well as the full documentation, questions and discussion points could still be covered remotely but the risk of Coronavirus infection was eliminated. As a bonus travel costs and expenses were reduced, not only for the UKAS assessor but also two of our own management team. We have always found UKAS to be thorough, professional, objective and fair with their approach to assessments and accreditation and a remote assessment wasn't any different.